Natural England is the main public body advising the government on the natural environment. They've updated their biodiversity measuring tool or 'metric' and have released it as a beta test version. Anyone can download the metric for free and Natural England are welcoming feedback until the end of February, with a view to releasing a final version some time around the end of summer.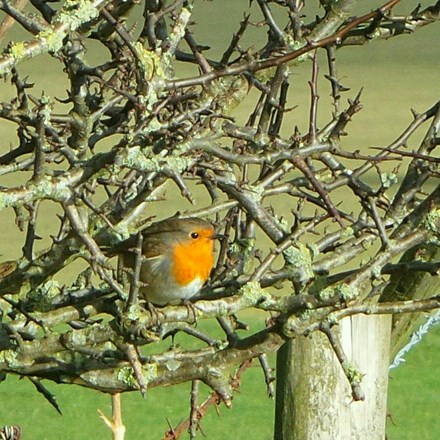 Native hedge in poor condition, Craven
The tool is built with the familiar Microsoft Excel. Basic information is entered into blank cells on a series of simple spreadsheets and other cells are completed automatically. By this systematic, step-by-step process, the tool is able to measure a site's existing biodiversity and provide an indication of whether proposed development - and associated green space - is likely to result in a net loss or net gain. Given the net-gain requirements of Craven Local Plan Policy ENV4, this nationally recognised tool will be invaluable to developers and local communities, and will help them to ensure that Craven's growth is sustainable and enables our precious biodiversity to recover and flourish.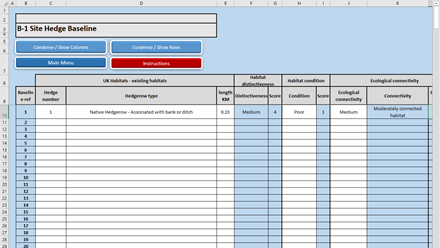 Spreadsheet from the Biodiversity Metric 2.0
So far, our own experience of using the metric has been very positive and encouraging. Whilst the tool is comprehensive and thorough, it's also straightforward for non-ecologists to use – and the results are quite illuminating.

---
This article is from the planning policy team