Monitoring helps to ensure that the Craven Local Plan operates effectively and delivers development in accordance with the plan's policies and objectives. In other words, it tells us whether or not the plan is working as intended. This involves establishing a set of monitoring indicators, collecting relevant data and analysing the results, which are then published annually in Authority Monitoring Reports or AMRs.
The latest AMR covers the 2020/21 monitoring year and, amongst other things, reports on the mix of new homes being granted planning permission compared to the mix recommended in the Craven Local Plan. 
So what does the data tell us about the mix of homes being granted?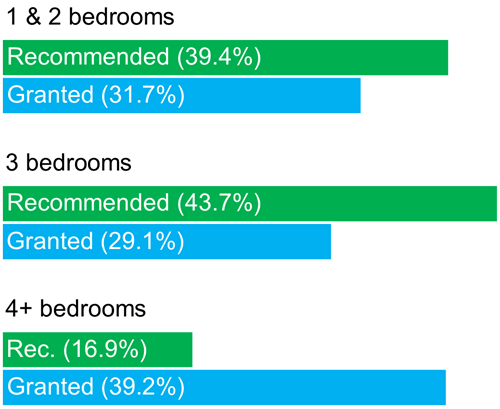 Data collected for the last monitoring year indicates that larger homes with four or more bedrooms are being overprovided and homes with three bedrooms are being underprovided. Although the granted mix does not closely reflect the recommended mix, the Craven Local Plan does appear to be having some positive effect, as the difference is less pronounced now than before the plan was adopted. The Council will need to ensure that this positive trend continues and the granted mix aligns with the recommended mix as swiftly as possible.
If you'd like to learn more, please visit our dedicated AMR webpage, where you can read full details of the 2020/21 AMR and all previous AMRs.
---
This article is from the spatial planning team