The Council's website has a new area devoted to supplementary planning documents and online resources[1], where you can find guidance and information on affordable housing, good design, rural workers' dwellings, flood risk, water management, green infrastructure, biodiversity and householder development.
This new area can be accessed from the recently updated Craven Local Plan webpage, via supplementary planning documents, or directly via this link: www.cravendc.gov.uk/spd.
The Affordable Housing SPD is already available and you can check on the progress of other SPDs in the pipeline, which will be added in full once they're completed and adopted by the Council.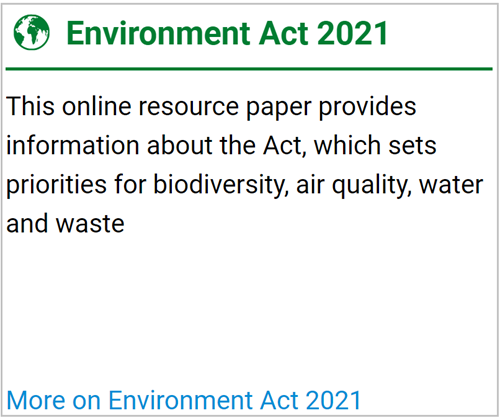 As well as SPDs, which provide formal guidance on Craven Local Plan policies, you can access a variety of informal online resources covering related topics. At the moment, we have a set of ten online resource papers on the topic of green infrastructure and biodiversity. Each one provides concise and readable information about a different aspect of current environmental law, policy and practice, ranging from the Environment Act 2021 to the benefits of local Wildlife Corridors. More items on this and other topics will be added as soon as they're available.

---
[1]Supplementary planning documents add further detail to local plan policies and are capable of being a material consideration in planning decisions. Online resources are a means to engage and inform readers on planning related topics.
This article is from the spatial planning team