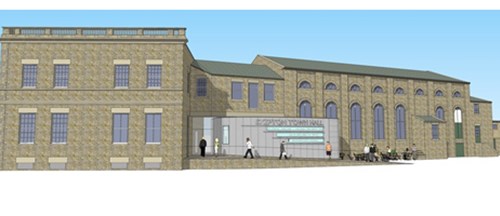 The Council is renovating the Town Hall in 3 phases.  For the latest news, see our Skipton Town Hall newsletter.
Phase 1
What have we done?
Created a new accessible entrance from Jerry Croft;
Removed the disabled lift from the front of the Town Hall and restoring the steps;
Installed an internal lift to provide access to the first floor offices and Council Chamber of the Town Hall;
Demolish the existing ground floor toilet facilities and constructed new toilet facilities in a similar location;
Internal alterations to allow commercial space at ground and first floor level within the Town Hall;
Decorated the foyer area of new entrance;
Installed a new heating system;
Altered the electrics to the areas affected.
It is important to note the front entrance from the High Street will remain as a public entrance.
When did we do it?
Phase 1 work was completed between November 2014 and June 2015.
Images of Phase 1
Please see the proposed images below, larger versions of the images can be viewed by clicking on the documents under the download section on the right side of this page.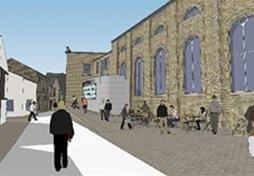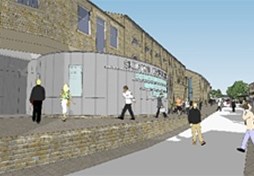 Phase 2
What are we doing?
Internal alterations to allow the letting of 17/19 High Street as a self contained unit;
Repairing the external stone work to the Town Hall and 17 & 19 High Street including stabilising the Town Hall balcony;
Decorating the foyer from the High Street entrance.
When are we doing it?
Phase 2 work will be completed when a tenant has been secured for the 17/19 High Street unit.
---
Phase 3
What are we doing?
Altering and improving the annexe which houses Craven Museum & Gallery and kitchen area;
Restoring the ceiling in the Main Hall;
Decorating the Main Hall;
Improving the performance changing spaces;
Creating a main entrance from the rear of the building;
When are we doing it?
The Council will be applying for external funding for Phase 3 work so is dependent on outcomes of funding applications.