John Bowdler's Afternoon Tea Dance - Gargrave Village Hall
Dance the afternoon away with Blackpool Tower resident organist John Bowdler.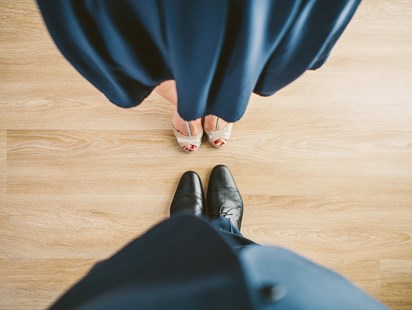 Tuesday 07 May 2019 13:30 PM - Tuesday 07 May 2019 16:00 PM
Tickets £8.00 including sweet treats and unlimited tea and coffee.
Due to the Heritage Lottery Funded redevelopment project at Skipton Town Hall we are taking our ever-popular Tea Dance on tour!
Just four miles away from Skipton, situated on the southern edge of the Yorkshire Dales National Park lies the picturesque village of Gargrave. Our venue for this dance is the village hall, complete with a 150m² sprung floor and large free car park.
The Town Hall Tea Dance is always a popular event so be sure to book early!
John's unique playing style means he is always in demand to both ballroom dancers and avid fans of organ music, and our regular events are a great social, whether you're dancing or listening - and made even better by the tea, coffee and sweet treats served to your table by our friendly team!
John has been one of the team of resident organists at the famous Tower Ballroom since 1987.
Tickets £8.00 including sweet treats and unlimited tea and coffee - available to buy online through the 'Book Tickets' link above.
Box office situated at Skipton Information & Visitor Centre, 35 Coach Street, BD23 1LQ.
Open 10am - 4pm, Monday to Saturday
Phone orders welcome - 01756 792809
Skipton Town Hall On Tour - Dances for 2019:
7th May - Gargrave Village Hall
6th August - Bolton Abbey Village Hall
15th October - Christ Church, Skipton
10th December - Rendezvous Hotel, Skipton
Skipton Town Hall is committed to ensuring all customers can participate and enjoy our events; visitors who need someone to accompany them to access an event or performance can get a free carer ticket for their companion. Please call our Box Office team on 01756 792809 to request the ticket.
For all events and performances, groups purchasing 10 or more tickets will receive a 10% discount on their ticket prices. 
Newsletter
Sign up to our newsletter and get the latest town hall news straight to your inbox