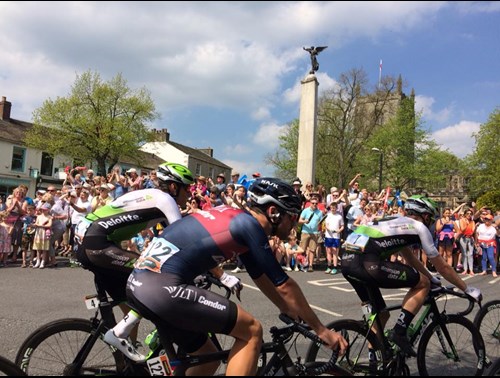 The spectacular Tour de Yorkshire cycle race will visit Craven again in 2019. 
Stage Four of the race will take place on Sunday May 5th.
The Piece Hall is a spectacular location for the start of this decisive stage before the riders head into Brontë Country. Haworth's quaint cobbled Main Street features once again but the real climbing begins on the Côte de Goose Eye.
Crossing into Craven, and through Skipton, the next classified climb comes on the Côte de Barden Moor. Once that has been crested it's into the Yorkshire Dales National Park where the riders will contest their first intermediate sprint in full view of Kilnsey Crag.
The Côte de Park Rash is the next climb on the agenda, before a gradual descent into Middleham, and the peloton will continues on to Masham before entering Nidderdale. Pateley Bridge is sure to put on a colourful show ahead of the Côte de Greenhow Hill, and shortly after Otley the final categorised climb will be fought out on Otley Chevin. The race then sweeps into the outskirts of Leeds for one last intermediate sprint in Tinshill. The riders will get a great view of Kirkstall Abbey before the action reaches a rip-roaring conclusion along The Headrow in the heart of the city centre.
The stage has been named 'The Yorkshire Classic' and will cover 175km.
Read the full press release by clicking here. 
Similar to previous years' races, there will be rolling road closures in place and these are expected to last for around an hour. Some areas, including the start and finish locations, some of the climbs and some of the busier locations, will require longer road closures to ensure the safety of the race and spectators. The impact in terms of road closures and parking restrictions will be kept to a minimum. There will also be parking restrictions in place along the race route.
The official Tour de Yorkshire website can be found at www.letouryorkshire.com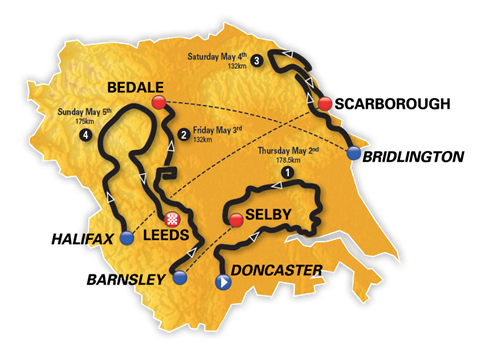 Stage Four route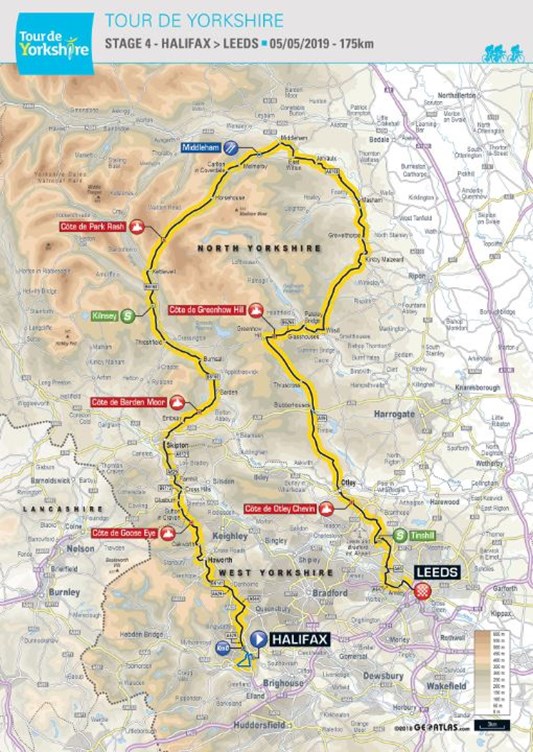 Stage Four profile