To download a pdf of the full race timings, click here: UCI Road World Championships Timings
Two of the races in the UCI Road World Championships will pass through Craven – the Men's Junior Road Race on Thursday September 26th, and the Men's Elite Road Race on Sunday September 29th.
The Men's Junior Road Race will travel from Richmond, through Leyburn and Aysgarth, and into Craven over Kidstones. It will then pass through Cray, Buckden, Starbotton, Kettlewell, Kilnsey and Threshfield before heading off through Burnsall, Barden and Bolton Abbey, then along the A59 towards Harrogate.
The Men's Elite Road Race starts in Leeds and travels through Otley and Ilkley on the A65 before entering Skipton, via Otley Road, passing along Newmarket Street before travelling up Skipton High Street and up Grassington Road. It will follow the route of the Tour de France Grand Depart in 2014, going up past Rylstone, Cracoe, Threshfield, Kilnsey, Kettlewell, Starbotton and Buckden before the cyclists go up over Kidstones and down into Wensleydale.
There will be rolling road closures during the races.
The full schedule and race timings can be viewed online at yorkshire2019.co.uk/timings
Men's Junior Road Race Map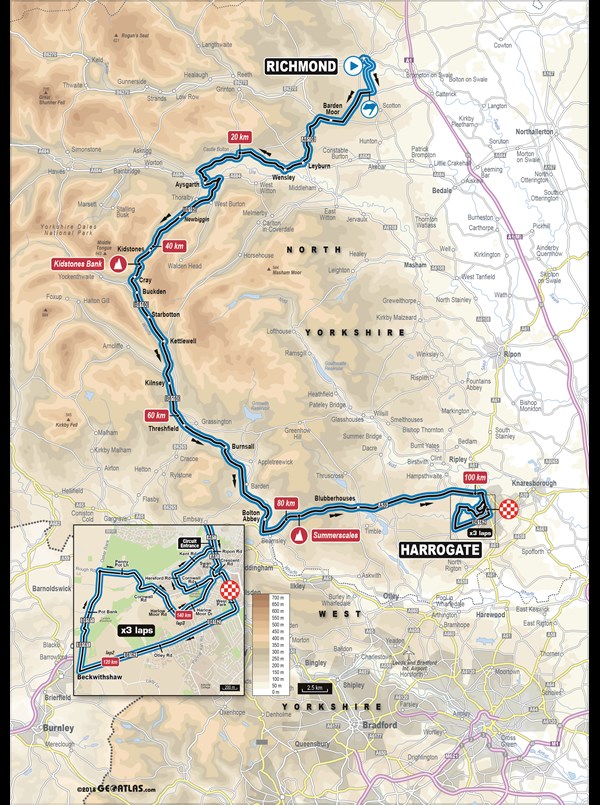 Men's Elite Road Race Map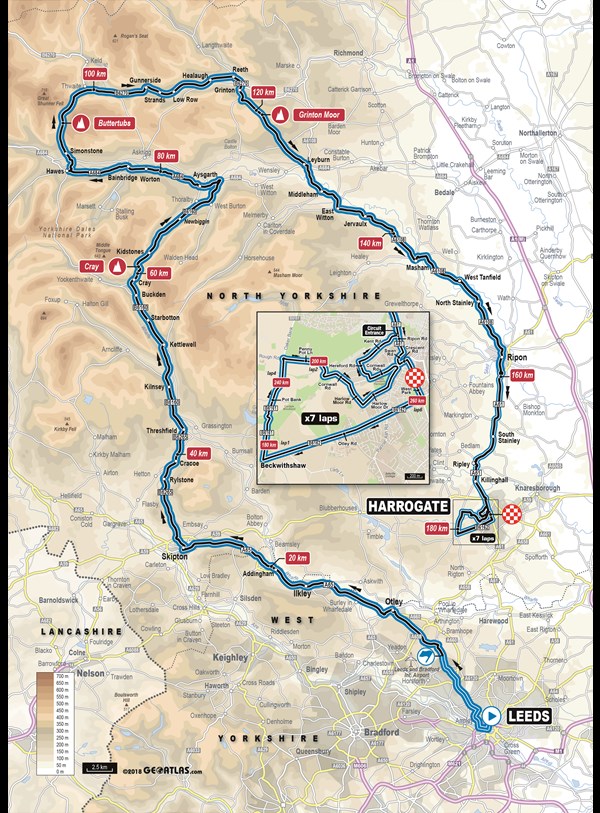 For more information on the other stages of the UCI Road World Championships 2019 go to www.yorkshire2019.co.uk