This process of transferring powers and decisions to a more local level is called devolution.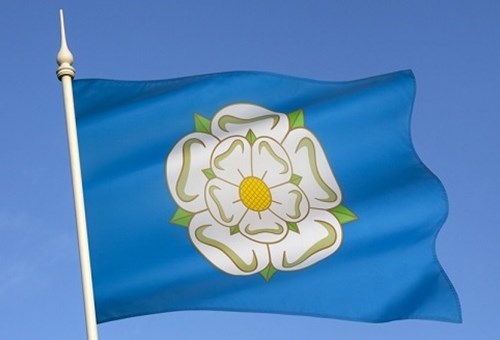 Q: What are the benefits of devolution?
Currently, the vast majority of spending decisions affecting Craven are made by central Government. Many of the taxes paid by Craven residents go back to central Government for them to redistribute to any public service in the country. Local powers and responsibilities would mean parts of Yorkshire could work together to:
Focus spending on local priorities, and have more of a say over where your taxes are spent
Work together across services and use local knowledge to get better value for money
Be more self-sufficient and have more responsibility for the future of the local area
Have decisions taken by locally elected politicians working together, who understand local issues and are more accountable
Q: What are the options for devolution in Yorkshire?
These were the four options that were put forward to central Government for consideration:
Leeds City Region - including Leeds, Bradford, Kirklees, Calderdale, Wakefield and York, with Craven, Harrogate and Selby
York City Region - including all North Yorkshire districts, NYCC, East Riding and potentially Hull and West Yorkshire
Greater Yorkshire - including the five West Yorkshire authorities, NYCC, the seven North Yorkshire districts and the East Riding
Hull and Greater Yorkshire - Greater Yorkshire including Hull
The current deal put forward is based on the widest possible Yorkshire geography conditional on Government enabling all 20 Yorkshire Councils to join - if they so choose - by May 2020. The submission to Government has been agreed by 18 of the 20 Yorkshire Council Leaders and Representatives (Barnsley, Bradford, Calderdale, Craven, Doncaster, East Riding, Hambleton, Harrogate, Hull, Kirklees, Leeds, North Yorkshire, Richmondshire, Scarborough, Selby, Ryedale, and Wakefield, and York). Should Sheffield and Rotherham choose to not join the deal, it is recognised that arrangements may need to be made to ensure the integration of transport across South Yorkshire.
Q: Does Craven already work with other areas of Yorkshire?
Craven already works a great deal with other areas in the region. The district works closely with North Yorkshire County Council and other county districts, and is currently part of the Leeds City Region, which enables joint working and allows Craven businesses to benefit from regional funding streams. European funding for the Leeds City Region, for example, totals £338million and Craven organisations are eligible to bid for this funding.
Q: What powers could a Yorkshire region wield?
Possible elements of a devolution deal could include:
Keeping more local taxes to spend locally
Cheaper and better transport links to nearby places
More efficient public services
A greater say on education and training
Increased funding and decision-making powers for planning and housing
Health and social care joint working
Potential for additional levy for residents to invest in important projects
Q: Has devolution been introduced elsewhere?
Greater Manchester, including Manchester, Salford, Bolton, Wigan, Oldham and Trafford, has already been granted many of these powers.
Q: Would we have a mayor?
To get the most powers and responsibilities, an elected mayor would be needed. This would be a bit like the Mayor of London and would work in a similar way.
Q: When and how will devolution happen?
In March, a document setting out the vision for a One Yorkshire devolution agreement, including the creation of a Mayor of Yorkshire, was submitted to the Government.
The One Yorkshire agreement would see the creation of a Mayor of Yorkshire in 2020 so that decisions currently taken by the Government in London would in future be taken in the region.
Q: Where can I find out more?
You can download the Yorkshire Devolution Agreement Submission here: Yorkshire Devolution Agreement Submission
If you have any views on devolution please send them to comms@cravendc.gov.uk