We collect recycling every two weeks. Please ensure your bin is placed outside your property or at your designated collection point by 6.30am on the day of collection.
What to put in your blue bin...
Glass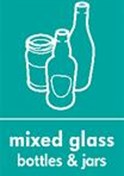 All glass bottles and jars
We will not accept...
Pottery or ceramics
Window glass
Light bulbs
Pyrex
Spectacles
Please rinse out all glass and jars before placing in the bin

Tip: There is no need to remove the labels
Cans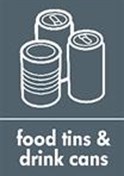 All food and drink cans
Biscuit/Confectionery tins
We will not accept....
Aluminium foil
Crisp packets
Pots and pans
Paint tins
Cutlery
Please rinse out and squash cans before placing in the bin.
Aerosols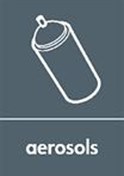 Household aerosol cans
Please discharge all contents and air and remove caps.
Plastic bottles (Types 1 & 2 only)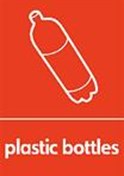 Plastic milk containers
Pop/drink bottles
Shampoo/conditioner bottles
Washing up liquid bottles
Fabric conditioner bottles
Any plastic bottles that bear the Type 1 &  2 recycling logos
We will not accept...
Margarine tubs
Yogurt pots
Ready meal trays
Plastic carrier bags
Plastic film
Plant pots
Vending cups

Tip:

 

Bottle tops can be placed in your blue bin
 
Cartons (Liquid Food & Beverage type only)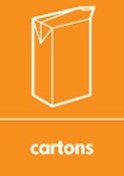 Soup Cartons
 Milk Cartons
 Drink Cartons
Please ensure that all contents have been disposed of before placing in the bin.
Paper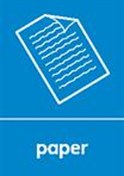 Newspapers
Magazines
Brochures
Junk Mail
Envelopes (excludes window envelopes)  
Wrapping paper (excludes foil/holographic)
Office/Writing paper
Tip: There is no need to remove staples, but please remove any tape
Cardboard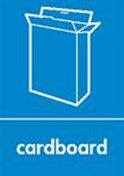 Cardboard packaging
Food Packaging (e.g. cereal boxes, food sleeves, egg boxes)
Toilet/kitchen roll inserts
Greeting Cards
Please ensure there is no food waste on any cardboard placed in the bag
Directories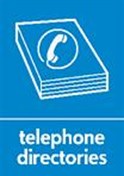 White directories
Catalogues
Yellow Pages
We will not accept
Hardback books
Hardback directories
Window envelopes
Wallpaper
Jiffy Bags
Normal household waste
Only waste placed inside the wheeled bin will be collected.  Please ensure the lid is closed.
Please note that in cases where a blue bin is a first issue, this will be provided free of charge.  However if the bin has been damaged, lost or stolen or where a property previously provided with a container no longer possesses a bin, it is Council's policy to make a charge for the bin.  Repairs due to wear and tear will be done free of charge.
If you are moving into a new or previously empty property and wish to request commencement of waste and recycling collections, please contact Customer Services on 01756 700600.  You must be registered for Council Tax to be eligible for household waste and recycling collections
Where does my recycling go?
Find out where your recycling materials go once we've collected it
We collect around 6000 tonnes of recycling every year and residents often ask about the destination of the materials we collect for recycling.
Recycling material is collected from the Councils kerbside scheme and recycling bring banks. All recyclables are co-mingled and collected from the kerbside and remaining bring sites.
The material is then transferred to Halton East Transfer station that is operated by Yorwaste.
The material is then loaded onto a bulker and transported to Yorwaste's Material Recovery Facility at Seamer Carr, Scarborough.
The material is then sorted and separated at the MRF into the following commodities:
· Steel cans - Tata Steel in Scunthorpe (via TJ Thomson & Son in Stockton, which is an approved supplier of Tata Steel) and other steel processors in the UK.
· Aluminium cans - Novelis Recycling in Warrington.
· Glass - Glass Recycling UK in Barnsley.
· Paper and cardboard - UPM in Shotton, Wales.
. Cartons - ACE UK in partnership with Sonoco Alcore, in Halifax, West Yorkshire
· Mixed plastic - Roydon Group in Manchester, JA Young in Leicester, Corby and Derby and Eco Plastics in Lincolnshire.
View our factsheets to find out about the recycling journey of the materials collected
 Factsheet 1 - Plastic bottles [386kb]
 Factsheet 3 - Paper and Cardboard [313kb]