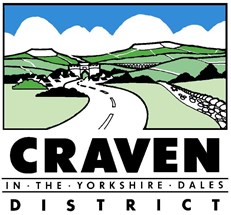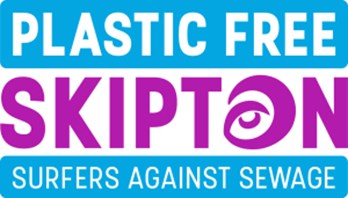 To view the video tips follow us on Facebook or Twitter!
To find out more about Plastic Free Skipton go to www.facebook.com/groups/plasticfreeskipton/
1

Tip: Don't bin your plastic tree

It's fine to use your plastic tree and plastic decorations from last year!

2

Tip: Ask for a compost bin for Christmas!

The perfect way to reduce your food waste

3

Tip: Buy food in recyclable packaging or take your own containers

Remember: Black plastic can't be recycled

4

Tip: Send a fun digital greeting or donate to charity instead of sending a Christmas card

If you do buy cards, make sure they are recyclable – no glitter or plastic

5

Tip: Upcycle to make decorations

Turn glass jars into candle holders and jar lids into tree decorations

6

Buy a potted Christmas tree with roots

This can be used year on year. Share your tree if it has outgrown your home

7

Tip: Use the scrunch test for wrapping paper

If it stays scrunched, you can recycle it

8

Tip: Make your own gift tags

Old Christmas cards make the perfect tags!

9

Tip: Make your own Christmas stockings

Recycle your Santa Fun Run suits & other old material

10

Tip: Do a Secret Santa or make a gift-free pact

Cut down on pointless socks and toiletries & save money

11

Tip: Make and give handmade gifts

A jar of fig chutney, homemade salt scrub or a crocheted hat.

12

Tip: Get inventive with wrapping

Keep & reuse old wrapping paper & brown paper – or use pillow cases for your family's presents!

13

Tip: Give favours, promises or skills.

Promise to babysit for the night or help with the gardening.

14

Tip: Make your own crackers

Do you even need a gift inside? Depends how good your jokes are ;)

15

Tip: Seek out zero-waste gifts

Experiences or meal vouchers make great zero-waste gifts.

16

Tip: Buy second-hand or vintage/antique gifts.

You could even have a go at doing your own upcycling.

17

Tip: Buy locally

Support local businesses and reduce transportation & packaging.

18

Tip: Give a book that you've read and loved.

It doesn't matter that it's second-hand - it's the thought that counts!

19

Tip: Take your own bags when shopping

Reuse your bags, including paper bags for loose fruit and veg.

20

Tip: Plan to use up your leftover food

Make a Boxing Day bubble & squeak brunch with sprouts and roast spuds!

21

Tip: Use your freezer

You'll be grateful for those left-over portions when the January blues hit.

22

Tip: Recycle batteries & electrical items at the tip or supermarket

Please don't put them in your household bins - they're a fire hazard!

23

Tip: Consider regifting unwanted gifts

You could have a gift-swap evening with friends, or take them to a charity shop.

24

Tip: Turn your Boxing Day walk into a litter pick!

Make it into a family game - who can collect the most rubbish?