This asbestos was found fly-tipped in the Pinnacle Car Park, Buck Stone Lane, Cowling, in August 2018.
Anyone with information is asked to contact Craven District Council on 01756 700600.  
Have you had any asbestos removed recently?
Did you pay someone to dispose of the asbestos?
Did the person you paid (builder/ roofer/ handyman etc) supply you with proof of disposal?
Do you recognise the waste (could it be yours?) If so, please contact CDC to help prevent this.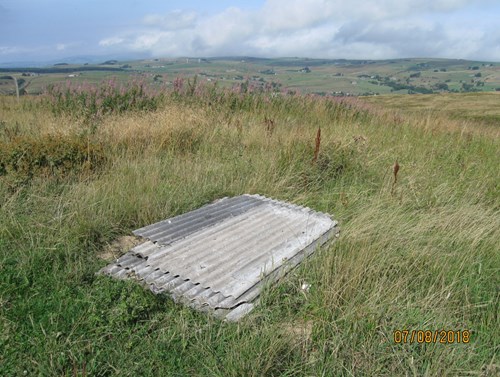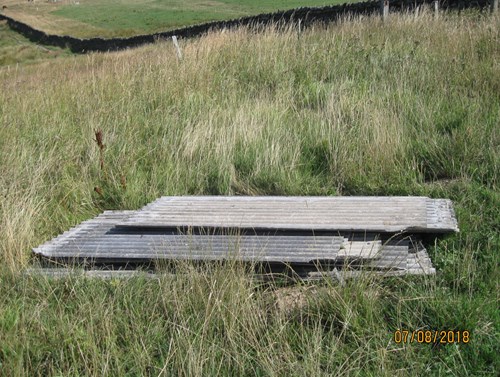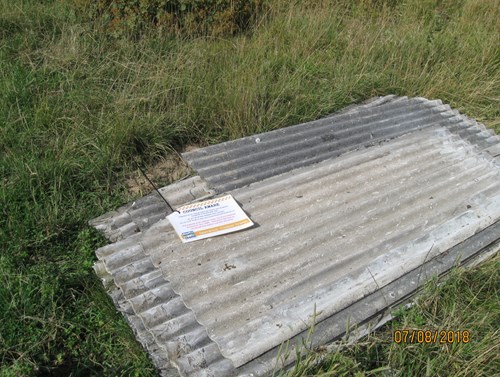 This fly tipped waste was found on Clogger Lane, Elslack on 11th March 2017.  Did you see anyone acting suspiciously in this area?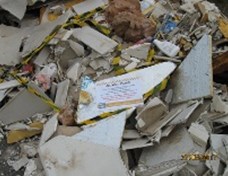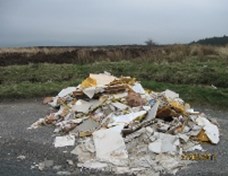 Officers are investigating this fly tip on the Nappa to Bank Newton Road, Swinden reported to us on 22nd March 2017.  Did you witness this incident?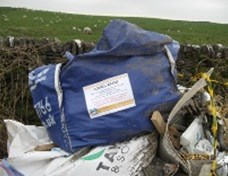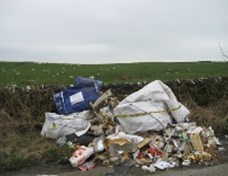 If you witnessed anyone acting suspiciously in these areas or can help us in our investigations please report it in confidence by calling 01756 700600.