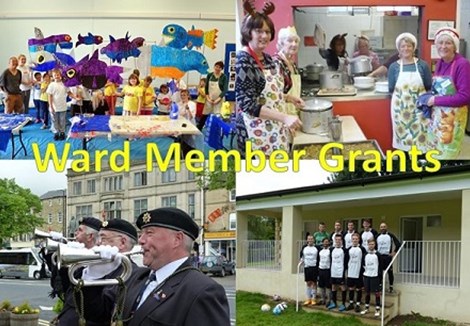 What are Ward Member Grants?
The council has a long-standing commitment to empowering people and organisations to do more to help communities throughout Craven.
Councillor Richard Foster, Leader of the council, gave a commitment to introduce Ward Member budgets, allowing every district councillor to respond to local needs by recommending the allocation of small amounts of money to support projects or activities that benefit the communities they represent.
A pilot scheme was run during 2016-17 and each councillor had a budget of £1,000 to give out to community projects in their ward. Following the success of that scheme it was run again from August 2017 to March 2018 and from July 2018 to March 2019.
Ward budgets can also be used to fund joint projects between two or more wards, providing each ward has identified the same issue and there are clear benefits for the residents in each ward.
How to Apply
The scheme is open from May 24th, 2019.
Applications can be made at any time through the year until the Ward Member has allocated all their budget.
The scheme will close for applications at 4:00 pm on Monday 17 February 2020 and all applications will need to have been received by Craven District Council, Business Support by this time.
To make an application complete all sections of the Ward Member Grant Application Form and email the completed form to BusinessSupport@cravendc.gov.uk or post to Business Support, Craven District Council, 1 Belle Vue Square, Broughton Road, Skipton, North Yorkshire, BD23 1FJ.
We advise you to contact the relevant Ward Councillor and discuss your application before sending us your completed application, here you can find a list of Craven District Councillors

Application Criteria
The payment must be over £100

The funding will support projects/groups that meet the ambitions of the local community which in turn supports the Council's corporate priorities: Enterprising Craven; Resilient Communities; Financial Resilience

The funding will normally go to a community group, but may be awarded to social enterprises, or other public agencies if the aims are being met – but NOT to an individual

The granting of the funding is a one-off and will not imply an ongoing commitment by the council nor have a revenue implication for the council

The activity being funded must not have already taken place (retrospective funding is not permitted); could not easily be funded elsewhere; can demonstrate support in the community; has not received Council funding over the past 2 years

The project or activity enhances the quality of life of people living or working in the ward and does not unfairly discriminate against people from different backgrounds

The funding can be used by the community group during the 12 months following receiptThe funding cannot be used to support any initiative more than once in a two year period, an organisation or event can apply for a second grant within the two years as long as it is for a different project or activity

As far as the Member is aware, making the payment to the community group would not result in fraudulent or illegal activity or any practices which would bring Craven District Council into disrepute. This would include ensuring that all recipients have any required permissions in place including requisite insurance, and DBS checks if appropriate

The funding must not replace funding previously provided by other statutory agencies such as the County Council

Funding must not form part of the Parish precept

Funding will not be approved in respect of: projects or activities that will only benefit an individual or an individual family or a private business; political parties or trade unions or employers' associations or groups affiliated with any of these; lobbying or lobbying organisations; projects or activities that seek to promote a faith or belief as their main purpose; projects or activities that are contrary to the Council's equality objectives

Applications can be made to more than one Councillor for jointly funded projects but please note there is a maximum cap of £2,000 per application

Applications must provide estimates or quotes with their application form and will be expected to provide evidence of expenditure such as bank statements, invoices or receipts with their monitoring form
Ward Member Grants - how they were spent in 2016-17
Here you can find out how ward members allocated grants in their communities during 2016-17.
Ward Member Grants - how they were spent in 2017-18
Here you can find out how ward members allocated grants in their communities during 2017-18.
Ward Member Grants - how they were spent in 2018-19
Here you can find out how ward members allocated grants in their communities during 2018-19.