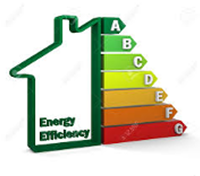 If you are interested in insulating your property, need help to replace your boiler or reduce energy costs, there are a range of schemes available - from national ones to local initiatives.
Whilst each scheme will have its own qualifying criteria this page guides you to the relevant source where further detailed information can be found.
---
1. New/replacement boiler & heating systems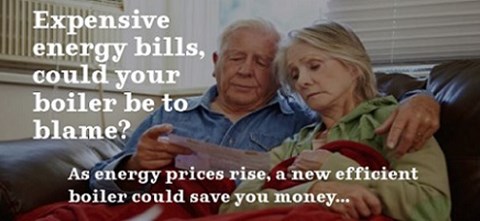 Market leading boilers (Worcester, Ideal Logic or Viessmann) for less than £2,000. Payment options are available from as little as £15.99 a month or buy now and pay 12 months later.
Use the link above to find out if you are eligible. If yes, Boiler Grant Holmes Media (UK) Ltd will contact you direct to discuss your requirements.
Energy Repayment Loans
Interest free equity and repayment loans for home owners up to a value of £ 3,000. To find out more - please contact Nina Pinder - Craven District Council
Interest free equity loans for home owners up to a value of £6,000. To find out more - please contact Catherine Thornton - Craven District Council
Other information available
The GOV.UK website has detailed information about the benefits of replacing inefficient boilers/heating systems. However, financial assistance to pay for this is limited to the most vulnerable households and eligibility is usually means tested.
---
2. Transfer to a more efficient energy system
Alternative forms of energy could improve the affordability of heating your home. The only current scheme available is:  
This scheme only applies to eligible households in fuel poverty within the Greatwood & Horse Close wards of Skipton.
---
3. Insulation - cavity & solid wall, loft and attic
There are a range of cost effective ways in which you could insulate your home from draught excluding windows and doors to loft insulation. The Energy Saving Trust has some useful inexpensive things you could do to improve the insulation of your own home. Financial assistance is limited and eligibility is usually means tested, households with income less than £35,000 and are in fuel poverty. Our current scheme is:
Up to 100% Grants for homeowners and private sector landlords and their tenants in Skipton (West/South), West Craven, Ingleton & Clapham, Barden Fell, Settle & Ribblebanks. Priority is also given to households across Craven who have health and mobility issues made worse by the cold. To discuss an application - please contact Nina Pinder - Craven District Council.
---
4. Other help available:
Repairs Assistance Scheme  Interest free equity loans for home owners up to a value of £6,000. To find out more - please contact Catherine Thornton - Craven District Council
Craven Home Improvement Agency  - Home Safety Assessments scheme and HandyPerson minor repairs - are available to vulnerable people and/or those aged over 60 years of age.
Craven Winter Plus scheme -  hardship fund for 65s and over with cold-related ill-health - a local initiative run by Age UK North Craven utilising funds from North Yorkshire Public Health & Craven District Council
Top Ten Tips - self help tools to make your home more energy efficient and save you money
List of Approved Contractors - the Government's Green Deal supplier list of approved contractors
Smart Meters - available from your energy supplier so you can monitor how much energy you are using
Energy Saving Light Bulbs - details of current schemes available
---
5. Useful sources of help & advice:
The GOV.UK website and  Energy Efficiency Action Plan [2Mb] sets out the Government's approach to tackling the barriers to energy efficient homes, businesses and transport
Energy Saving Advice Service - a national advice service providing useful information and signposting to grants and national initiatives
Better Homes Yorkshire - single point of contact to access national, regional and sub-regional schemes
Citizens Advice Bureau - a local advice service and national website with links to Energy Trusts and funds available
The above list of schemes and sources of advice and support is not exhaustive - and it is subject to change. In the first instance, you should contact your own energy provider as they may have exclusive schemes for their customers.
Energy companies must have a Priority Service Register for people who are disabled, chronically sick, of pensionable age, with mental health problems or vulnerable. People on this register can get free vital services from their network operators and supplies to help them manage their energy. These include being given a password so that they can safely identify representatives who visit their house, readings for customers who struggle to read their own meter, and advance notice of power cuts and information on any help available during emergencies. To find out more contact your energy provider. 
---
Contact details for the key organisations listed above can be found to the right of this page.
If you are in debt or experiencing financial difficulties due to high energy costs - please go to our Help to stay in your home web page.