The Concert Hall is the largest space in the Town Hall and is home to our performance programme as well as providing an excellent venue for various events and conferences.
We've got another packed season of performances, events, activities and exhibitions for you throughout Autumn and Winter – everything ranging from theatre to film, classical music to tea dances, and everything in between plus, our free matinees with Skipon Camerata open to all – there's sure to be something for everyone to enjoy as we head towards Christmas, and the next incredibly exciting chapter in our story.
Bringing in the Christmas spirit we have the world renowned Black Dyke Band playing a festive concert and from Tutti Fruitti Productions, Hans Christian Andersen's the Snow Queen. Following our closure at Christmas we will remain closed for all of our building and conservation work to take place throughout 2019.  Please see the development page for more details.
Click here to view our Autumn / Winter Programme!
To book tickets please either follow the links below or call 01756 792 809.
Please see here for information on our Privacy Notice in relation to booking an event.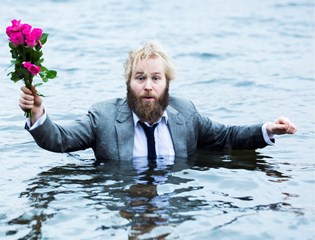 Tangram Theatre: 100 Different Words For Love
Friday 21 September 2018 7:30 PM
Tickets: Adult Ticket £12.00 / U18 Ticket £10.00
in partnership with Rural Arts On Tour
Information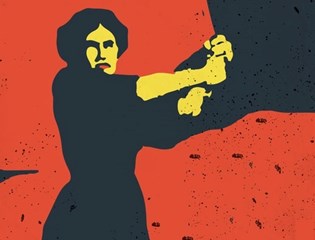 Bent Architect: Women of Aktion
Saturday 20 October 2018 7:30 PM
Tickets: £10.00 / Under 18s £8.00
They say history is written by the victors. But whose voices can you hear when you read between the lines?
Information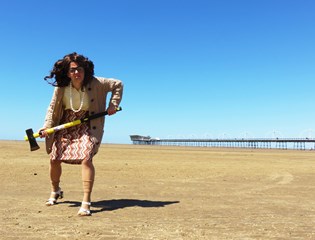 Odd Doll: Seaside Terror
Friday 26 October 2018 6:00 PM
Tickets: £8.00 / U18 Ticket £6.00
Suitable for anyone brave enough! Ages 10+
Information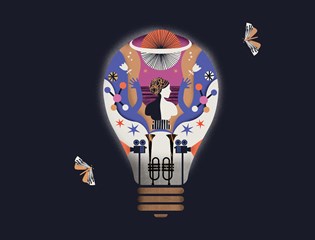 Museums at Night: That's a Wrap!
Friday 26 October 2018 6:00 PM
Free, spaces limited - booking required!
We're moving house on a grand scale at Craven Museum! While our refurbishment work happens nearly 60,000 objects will have to be packed, tracked and stored.
Information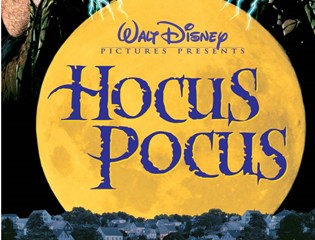 Halloween Half Term Film Screening: Hocus Pocus
Monday 29 October 2018 1:00 PM
Tickets: Adults £5.00 / Under 18s £3.00
Originally released in 1993, this classic 90s movie is now 25 years old!
Information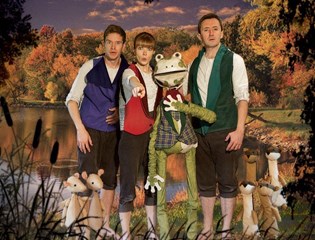 Box Tale Soup: Wind in the Willows
Tuesday 30 October 2018 2:00 PM
All Tickets £7.50
A beautiful new adaptation of Kenneth Grahame's much love classic, The Wind in the Willows features unique handmade fabric puppets and a charming original score.
Information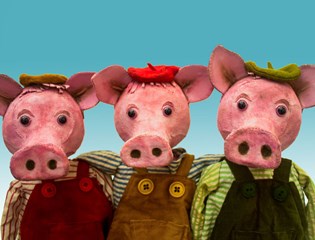 Garlic Theatre - Three Little Pig Tails
Wednesday 31 October 2018 1:30 PM
Adult Ticket £8.00 / U18 Ticket £6.00
"Let me in little piggie it's blowing a gale, not by the hairs on my little pink tail!'
Information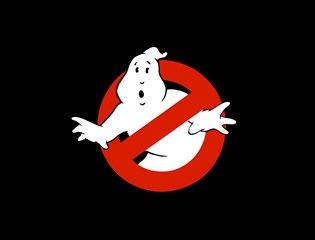 Halloween Half Term Film Screening: Ghostbusters
Friday 02 November 2018 1:00 PM
Tickets: £5.00 / Under 18s £3.00
If there's something strange in you neighborhood, Who you gonna call? Ghostbusters!
Information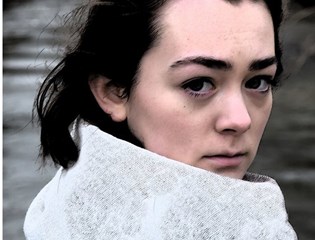 Hotbuckle Productions : Jane Eyre
Saturday 03 November 2018 7:30 PM
Tickets: £10 / Under 18s £8.00
"Do you think, because I am poor, obscure, plain, and little, I am soulless and heartless? You think wrong! — I have as much soul as you — and full as much heart!"
Information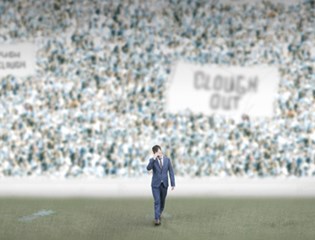 Red Ladder Theatre Company: The Damned United
Friday 16 November 2018 7:30 PM
Tickets: £10.00 / Under 18s £8.00
1974. Brian Clough, the enfant terrible of British football, tries to redeem his managerial career and reputation by winning the European Cup with his new team. Leeds United
Information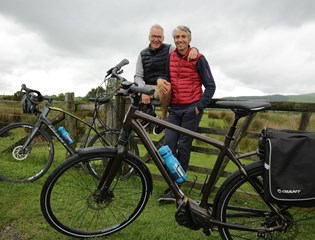 Larry & George Lamb: Back on the Road
Saturday 17 November 2018 7:30 PM
Adults £17.00 / Concessions £15.00
A chat show with a difference from the stars of Britain by Bike
Information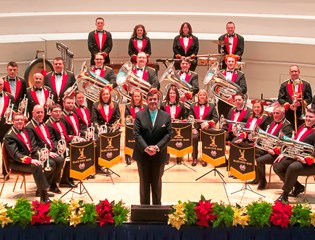 Black Dyke Band
Thursday 29 November 2018 7:30 PM
Tickets: £18.00 / £10.00
One of the oldest and best-known brass bands in the world.
Information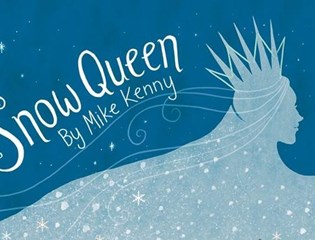 Tutti Fruitti: The Snow Queen
Saturday 01 December 2018 2:00 PM
All Tickets £9.50
Join us on our winter journey about friendship, loyalty and the dangers of the unknown.
Information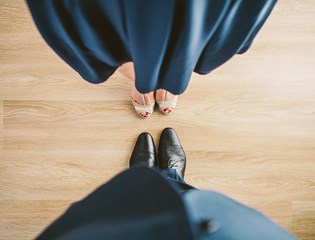 Tea Dance - Christmas Special
Tuesday 18 December 2018 1:30 PM
Tickets £8.00 including sweet treats and unlimited tea and coffee.
Dance the afternoon away with Blackpool Tower resident organist John Bowdler.
Information
Newsletter
Sign up to our newsletter and get the latest town hall news straight to your inbox