Our next installment from Quantum theatre.
When a dragon is discovered up on the Downs, the Boy is not in the least surprised. He's always known the cave there was a dragon cave, so it seems only right for a dragon to be living in it.  But this particular dragon is not a bit like the ones in fairy tales - this one writes poetry and doesn't like fighting!
When the town-folk send for St. George to slay the dragon, the boy needs to come up with a clever plan to save his friend and convince the townsfolk to accept him….
Quantum Theatre presents an enchanting adaptation of Kenneth Grahame's, The Reluctant Dragon - a touching, sweet and funny tale of bravery, friendship and derring-do for all the family.
Performance is 1 hour 20 mins long there will also be an interval.  The raked seating will be in use for this production.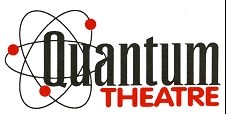 Tickets available to buy online through the 'Book Tickets' link above.
Box office situated in the Tourist Information Centre 
Open 10am - 4pm, Monday to Saturday
Phone orders welcome - 01756 792809
Skipton Town Hall is committed to ensuring all customers can participate and enjoy our events; visitors who need someone to accompany them to access an event or performance can get a free carer ticket for their companion. Please call our Box Office team on 01756 792809 to request the ticket.
For all events and performances, groups purchasing 10 or more tickets will receive a 10% discount on their ticket prices. 
Our customers have come to rely on Quantum's characteristic style; educational elements combined with pacey, humorous musical theatre. Our aim is to make the world of science and numeracy accessible and relevant to children's everyday experiences by bringing it "to life.
Quantum Theatre