Memento Exhibition Opening Night
Memento:  A change is coming. Change has gone before.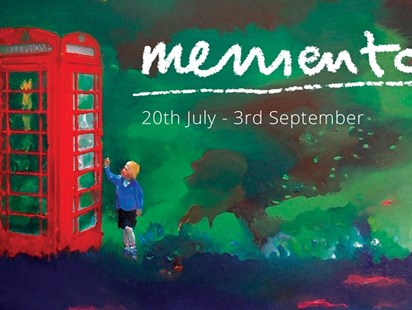 Friday 20 July 2018 - 17:30 PM
Opening Night: Friday 20th July 5.30pm - 8.30pm
Free Entry with drinks and nibbles on arrival.
Skipton Town Hall re-imagined, using paintings, sound, video and projection mapping. 

Last year, artist Paul Miller delved into Craven Museum's extensive archives and created New Light; Illuminating Artefacts, which used complex projection mapping and sound design to create a new way of seeing and experiencing histories and the residue left behind.

Picking up where he left off, this year he will be exploring Skipton Town Hall itself - the building, the history and the people; the sights and sounds, past and present, creating a remixed reality using sound, paintings, video and projection mapping as an installation.

This will be the final commissioned exhibition in the current gallery space, a memento and a pre-cursor to the massive changes to this landmark historical building as it develops once again to keep its place at the heart of the community and becomes an even more vital cultural hub for Craven.
The exhibition will be open 21st July to 3rd September.
Monday to Saturday 10am - 4pm, free entry.
Newsletter
Sign up to our newsletter and get the latest town hall news straight to your inbox