Over 1000+ Home workouts for Adults and children!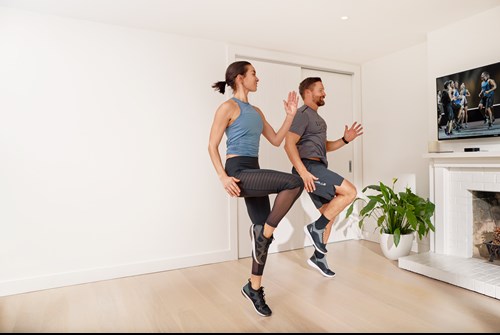 Hello CRAVEN LEISURE member!
CRAVEN LEISURE and Les Mills understand how important a healthy lifestyle is. We also understand how your busy lifestyle doesn't always make it easy to hit the gym! This is why we want to introduce you to LES MILLS on Demand - where your favorite workouts are available anytime, anywhere.
Get unlimited access to Les Mills workouts loved by millions for an exclusive member price of:
£ 7.94/month
RRP normally £11.95
Our discounted monthly subscription for members.
RRP £11.95, pay only £7.94 per month!
(If you have signed up previously to this service, please use a different email address to be accepted)
LES MILLS On Demand offers over 1000+ of your favourite workouts across 13 categories. You can work out with classic programs such as BODYPUMP™ and BODYCOMBAT™, do mindfulness exercises and even get the kids active with BORN TO MOVE™. The workouts range from 15 to 55 minutes and there are options for all fitness levels.
We hope you enjoy working out at home and we're looking forward to seeing you back in the club when things have returned to normal.