We will be upgrading to a contactless log-in system on our Pulse Fitness cardio and resistance gym equipment to make logging in to the machines quicker and easier.
We will also, at the same time, be upgrading the software on the Pulse cardio equipment and fitting new consoles on the resistance machines to make them more user friendly and to provide some additional features for our customers to enjoy.
When Is It Happening?
There will be some disruption in the gym on the 30th and 31st July whilst the Pulse Engineers upgrade the equipment, but we will endeavour to keep this to a minimum.
Will I be Able To Use My Existing Membership Card To Log In To The Contactless System?
Gym users will need to have a sticker attached to their existing membership card by the 29th July, in preparation for the upgrade.
A member of the fitness team can do this for you.
Logging On To The Contactless System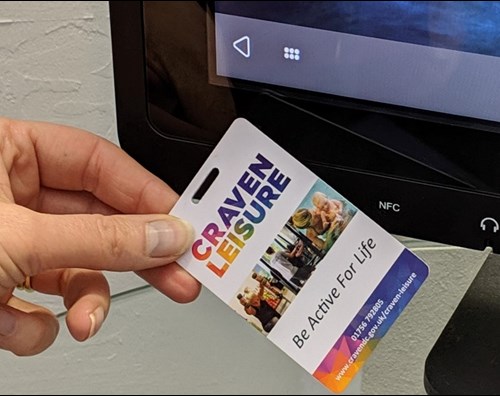 You will no longer need to log in at the kiosks when you enter the gym.
You will instead need to tap your membership card on to the NFC icon (bottom left of screen) on any of the Pulse Fitness machines and you will be logged in.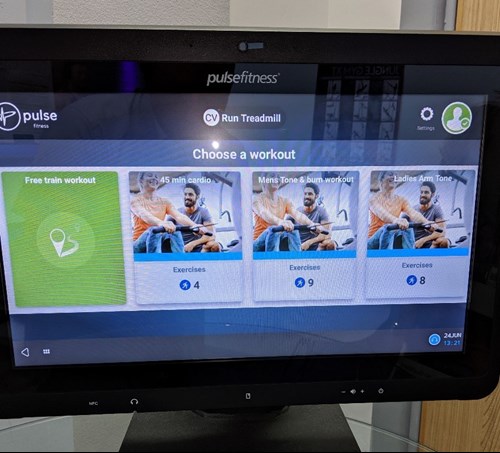 Once logged in, simply touch the icon on the screen for the programme that you would like to select or choose free train option to exercise as you like.
The cardio screens will look fresher, with improved look and feel but familiar to customers, and be available today.
You will aslo be able to still view your results and next machines on your programme (if you have one).
The strength equipment (pin loaded machines) will have a completely new look screen with improved features and contactless login also, which will be ready for use Thursday 1st August 2019.
To continue onto the next machine you just press 'Next user'.
To finally logout and end your whole Gym session, you will need to press the profile icon in the top right of the screen and click the red 'End Gym Session'. This will show your results from the whole gym session including distance, time, calories etc.
Please ask a member of the Team if you have any questions.
Thank you
Craven Leisure Team