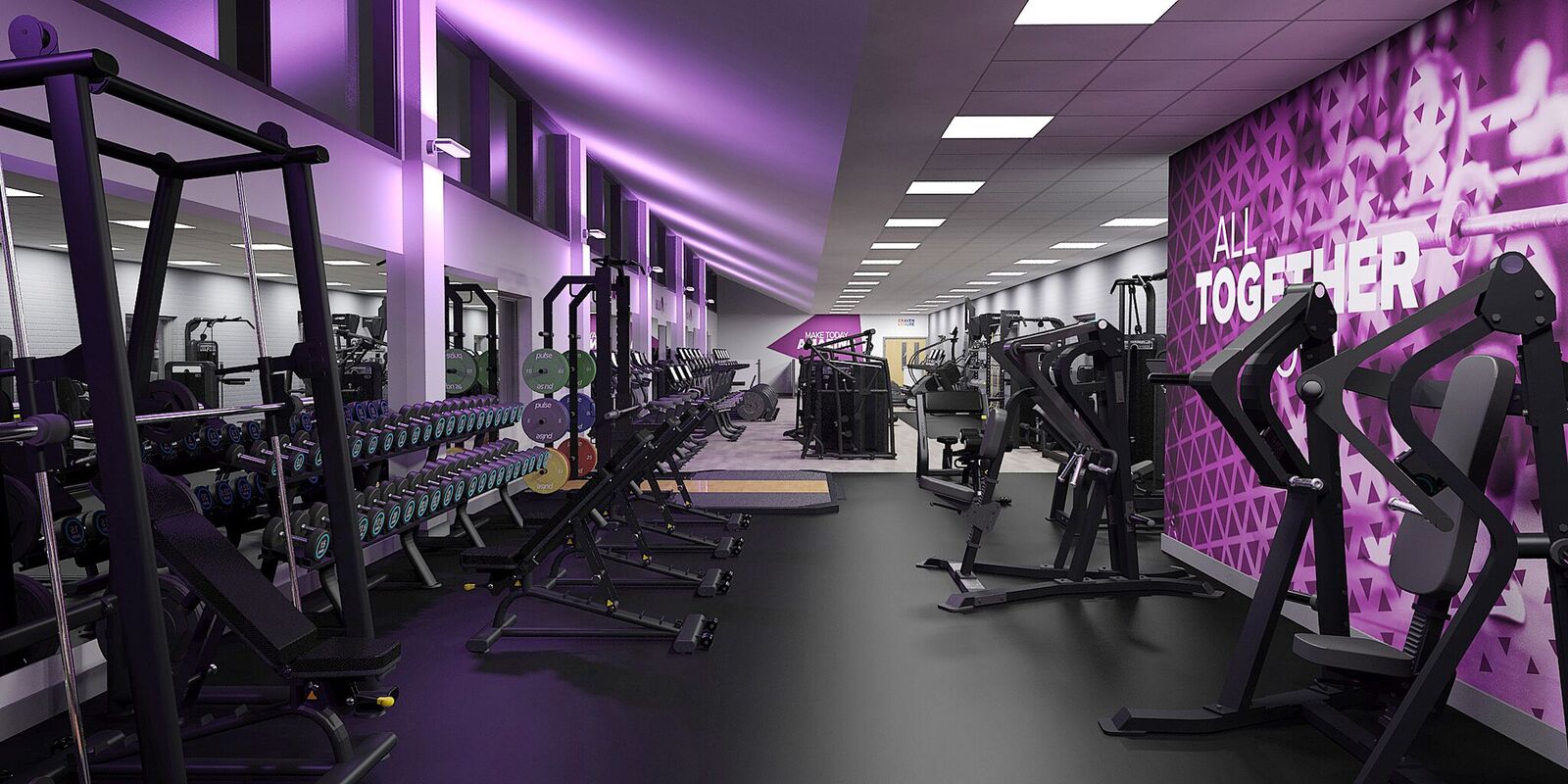 Our Gym has Cardio, strength and plate loaded machines. Free-weights and Functional Zones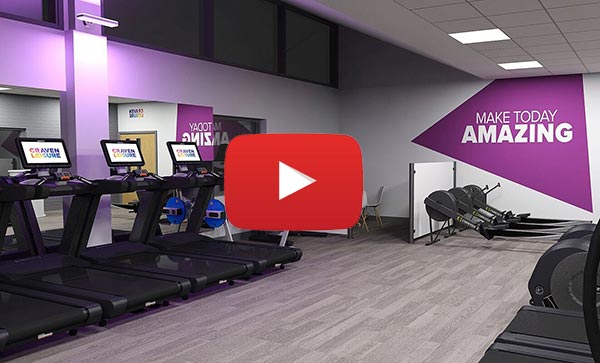 ---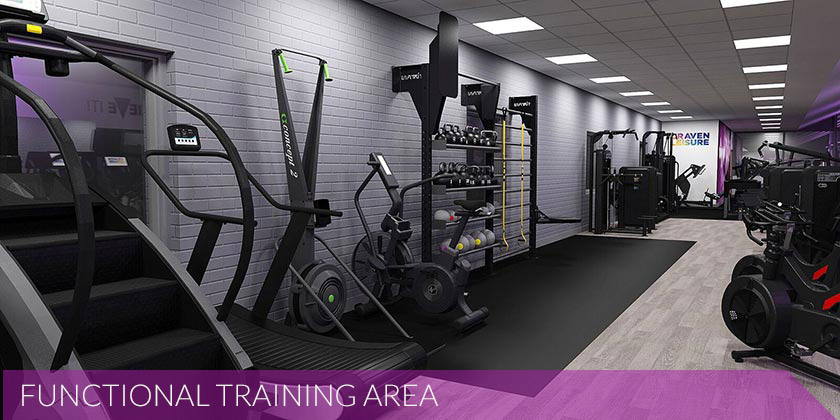 Functional
NEW! Dedicated functional training area featuring a ski-erg, curved treadmill, watt bike, air bike, many accessories and a bespoke training rig! Offering limitless workouts to assist with cardio, strength, flexibility and agility training.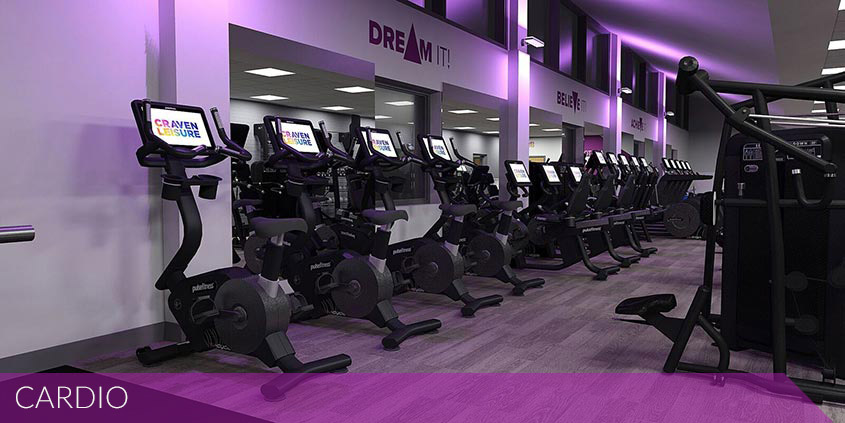 Cardio
Stay connected across our NEW cardio equipment. Each machine not only performs brilliantly but also features an 18.5" interactive screen with a range of entertainment and workout programs to keep you motivated.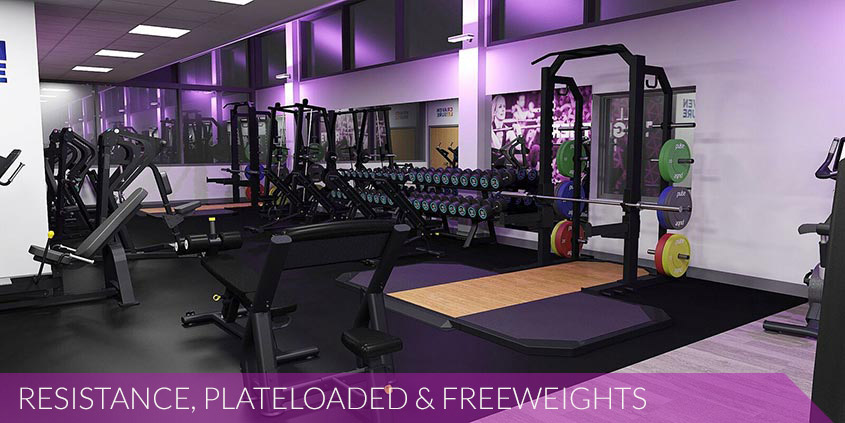 Resistance, Plateloaded & Freeweights
A range of stylish strength and free-weight equipment designed with inclusivity, simplicity and comfort at the heart, to be suitable for all. Plus, Olympic plate loaded equipment and two lifting platforms for the more advanced member.
Pulse Move
Pulse Move is a simple to use free digital fitness tracker. 
Pulse Fitness will be launching a new TRAKK app very soon watch this space for more information and our social media channels!
The new version of the Pulse Move System which was being installed offers a number of additional features including contactless connectively and the tracking of activities and weight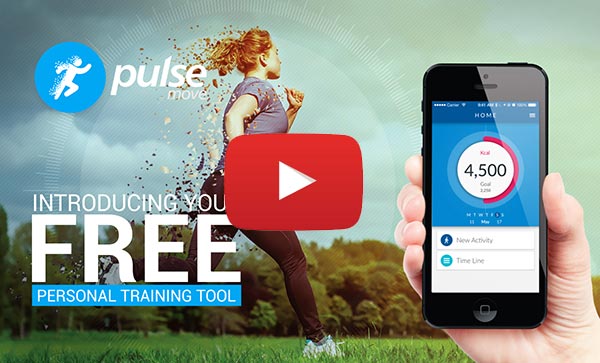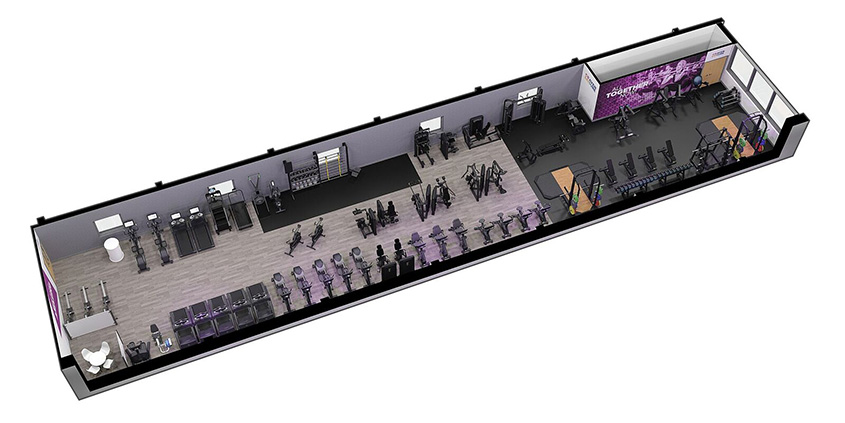 Gym Opening Hours
Monday to Friday 6.15am – 9.30pm (last entry 9pm)
Weekends 8.15am – 4pm (last entry 3.30pm)



Bank Holidays
08:15-3:30pm (last entry 3pm)
Question and Answers
Will someone be available to show me how to use the new gym equipment?
Our team of qualified fitness professionals are on hand to show you how to safely and effectively use the new equipment. Our staff are always on hand to show old and new customers how to safely use the equipment so please don't be afraid to ask for assistance. That's what we are here for.
Will I need to have a new induction before being able to use the equipment?
We strongly recommend you book an Induction before using any fitness equipment.
You can book a gym induction online, by phone or with a member of our fitness or reception team.
If you are very confident on how to use the equipment and have no medical issues affecting your exercise, you can sign a Health disclaimer at main reception.
Please note you will not be able to use the full functionality of PulseMove system until you book an Induction.
Do I continue to use my membership card to access the machines in the gym?
Yes, you can continue to use your membership card and there will be no immediate change.
We will be upgrading the basic Pulse Move system that we have to a new Pulse Move system on the 17th December which will track both your gym and outdoor exercise via the PulseMove app.
What is Pulse Move?
Pulse Move is a simple to use free digital fitness tracker. We currently have a basic version of this in the gym.
The new version of the Pulse Move System which is being installed in December (new pulse move app with tracking of inside and outside of gym will work and customer personal device login will work from 17th December). This enables you to view personalised work out plans and training information and equipment training aids and guides. Click on the video for more information on Pulse move.
In Spring 2019 new contactless technology will be installed on cardio and resistance machines for quicker, easier login and saving of your workout results. Prior to this our staff will need to attach a chip to your membership card and connect your card to the new contactless system.
It also enables you to view personalised work our plans and training information and equipment training aids and guides.
When can I start to use Pulse Move and do I need to register?
The new system will be available to use in December. Current members of Craven Leisure gym will receive a username and password via email if and when your email address is registered with us.
Once you have received your password simply follow the link, enter your NEW username and password and follow the onscreen instructions and your Pulse Move account will be set up and activated.
To continue to use your membership card to use the contactless equipment, we will need to attach a new chip to your card. A member of the fitness team can do this for you from the 17th December in preparation for when the new contactless system goes live in February.
What should I do if I don't receive a username and password?
Please check your Junk Mail or Spam folder and ask the fitness team to check that your email address has been correctly added to the system. or email support@pulsemove.com to reset your account.
Or alternatively you can sign up at pulsemove.com and download the Pulse Move app from the App Store (Apple) or the Play Store (Android devices) - please note this method will not link your gym activities though.
If you want to use Pulse Move at home you can access this on any device with an internet connection.
I would like to join the gym. What do I need to do?
Simply join online or complete the joining paperwork at the leisure centre.
Inductions are advisory for all customers but are not mandatory, although you will still be required to complete a health declaration. If you would like to book an induction you can do this on-line, by phone or speak to a member of our fitness or reception team. We recommend you do this to get the best out of your workouts and to register for PulseMove account.
Am I tied into a contract when I sign an agreement?
We have a wide range of membership options to suit everyone's needs.  All currently Monthly non-contract memberships. Alternatively, if you don't want to tie yourself in to a membership you can just pay as you go to use our facilities. Please see our general price list