Craven Museum
Craven Museum will be conducting outreach and events throughout redevelopment as part of our Heritage Lottery Funded project Stories & Treasures of Street & Dale. Check out the dates of our roadshow events here.

Craven Museum is closed from 3rd September 2018 in order for our Heritage Lottery Funded refurbishment to take place. Follow the progress of the redevelopment on our blog here: 


While Craven Museum is closed for redevelopment, the Museum team are going out on the Road!  Watch this space for details of upcoming events.
Craven Treasures
Explore Craven through our box of treasures!
Join us this summer for family-friendly hands-on activities every Friday 26th July- 30th August 2019. Activities run 10:00-12:00 at The Hub in Skipton Town Hall and are free, no need to book.
Every week during the summer holidays will be a special chance to explore some of our museum objects and make your own treasures to take home. Each session we will explore an exciting part of Craven's history through special objects and Make & Take craft activities.
Craven Museum will also be visiting the following sites with craft activities:
Wednesday 7th August 10:00-12:00 Burton in Lonsdale Village Hall
Wednesday 28th August 10:00-12:00 Gargrave Village Hall
FREE drop-in event.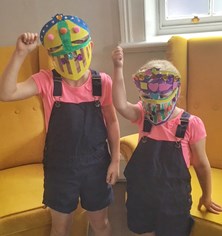 Craven Museum Rural Roadshow
Join the Museum team as they take objects from the Museum on tour around Craven!
Bring along your own objects and treasures to share their stories with Craven Museum - your object could be featured on our online Digital Museum! 
Our next events:
Saturday 10th August 10:00-12:00 Kildwick & Farnhill Village Institute
Wednesday 21st August 10:30-13:00 Cross Hills Library
FREE drop-in event.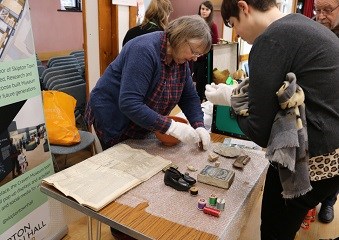 Newsletter
Sign up to our newsletter and get the latest town hall news straight to your inbox