2022/23 Budget Consultation - Your money, your say!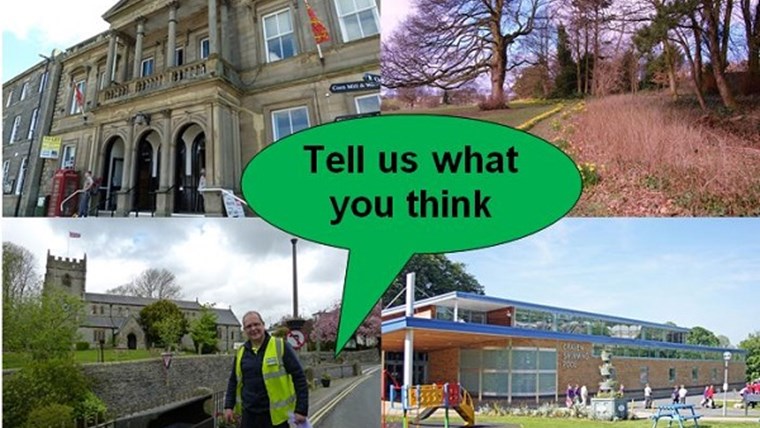 Craven District Council (CDC) is asking for residents' views as it begins the process of setting its final ever revenue budget.
The 2022/23 financial year will be the Council's last in existence before it is abolished and replaced by the new North Yorkshire Council on April 1, 2023.
Nevertheless, the Council must plan its final 12 months' spending as carefully as ever before its finances and assets are transferred to the new council.
CDC provides a range of services to residents including bin collections, housing and homelessness services, licensing and planning services, environmental health, cleaner neighbourhoods, benefits, and bereavement services.
It also runs Skipton Town Hall and Craven Leisure, owns and manages Aireville Park, and works to support a range of community groups, local businesses and services across the district.
As expected the Revenue Support Grant from the Government reduced to zero in 2019/20. Other grants have also been significantly reduced.
In addition to offering all of our existing services, we are also addressing the challenges caused by the Covid-19 pandemic and working towards the reorganisation of Council services for a new Council for North Yorkshire.
Craven District Council will keep just £177.21 (£3.40 per week) of the £1,872.79 paid in Council Tax by a Craven household in 2021/22 to fund the services it provides (based on an average band D property Council Tax 19/20). The rest will go to North Yorkshire County Council, The Police & Fire Authorities and Parish/Town Councils.
The Council was also only allowed to keep £1.6m of the £18m in Business Rates it collected in 2020/21.
That's why it is so important that you tell us how we should spend your money and how you think we should make the savings we need.
The budget consultation began on Thursday 18th November 2021, and will run for four weeks, until 16th December 2021
Craven District Council leader, Councillor Richard Foster, said: "Craven District Council collects your bins, cleans your streets, supports economic growth in the district, helps local community groups and businesses, develops affordable housing, provides excellent leisure and arts facilities, and much, much more.
"For just £3.40 per week, per household, we provide a huge range of services and support to residents here in Craven.
"In the last year, we've completed the £4.5 million transformation of Skipton Town Hall and are well underway with our projects to build a new waste depot at Engine Shed Lane, build new affordable housing and enhance historic high streets in Skipton Town Centre, all while massively cutting our carbon footprint by installing hundreds of solar panels and low energy systems to council buildings.
"We already have challenging savings targets and the council income has suffered due to the pandemic, due to issues such as the temporary closure of Craven Leisure, and our decision to temporarily stop charging in our car parks during lockdown.
"We know that setting a balanced budget will not be easy. Government grants, which used to make up a significant proportion of the Council's income, have been cut in the last few years and are set to further reduce going forward.
"This is why we hope you will give your views on how we spend your money for the final time before we become part of a much larger authority."
To find out more go to the council's website www.cravendc.gov.uk/yourmoneyyoursay
From here residents can find out more about the council's budget, the challenges faced, and how to have their say - including details on how to access the online survey.
Residents who don't have access to the internet can:
write to the council at Budget Survey, Craven District Council, 1 Belle Vue Square, Broughton Road, Skipton, BD23 1FJ.
You can also email comments to budget@cravendc.gov.uk
The consultation will close at midnight on 16th December 2021, so residents are asked to respond by this date. For further information please contact 01756 700600 or email budget@cravendc.gov.uk