You are here:
Newly-refurbished Skipton Town Hall plays host to contemporary jazz-funk dance show
Newly-refurbished Skipton Town Hall plays host to contemporary jazz-funk dance show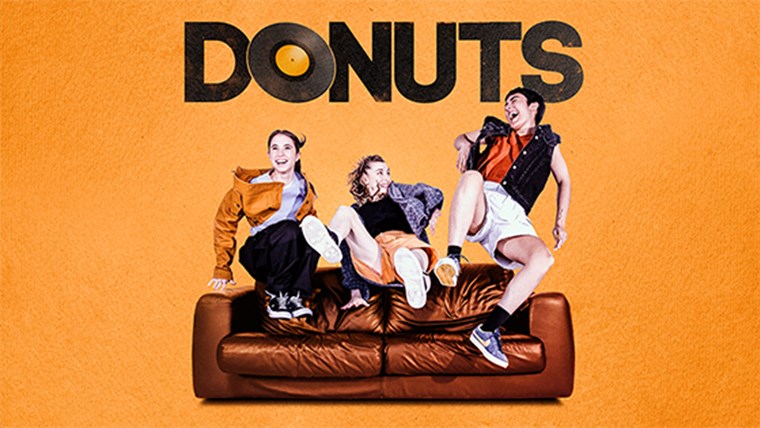 DONUTS perfectly captures the joyful intensity distinctive of young friendships in a way that's universally recognisable. Photo credit: Genevieve Reeves
A highly anticipated jazz and funk dance piece inspired by award-winning choreographer Jamaal Burkmar is set to entertain audiences in the market town of Skipton next week.
Performed by his newly-formed company Extended Play, DONUTS is inspired by sitcoms such as Friends and Seinfield. It follows a group of young friends as their relationships evolve over time and perfectly captures the joyful intensity distinctive of young friendships in a way that is universally recognisable.
Extended Play is best known for its breakthrough Instagram reel series Jukebox, in which dancers match precision dance technique with popular music, gaining them 15,000 followers overnight.
Soundtracked by an electrifying score from genre-defying, electronic jazz and funk artist Jameszoo (whose debut album 'Fool' turned critics heads in 2016), DONUTS is a celebration of how much music brings people together, no matter what life throws at them.
Jamaal places music at the heart of his creative process, drawing on his own relationship with music and its influence on his friendships growing up.
He said: "DONUTS is my version of Seinfield or Friends, but it's true to the friendships I had growing up and is also heavily influenced by the dancers' own friendships.
"It's my way of bringing contemporary dance to a TV audience in the same way we brought dance to a digital one with Jukebox. Anyone will be able to watch the friendships on stage and be able to recognise themselves there."
The warm, fun and very watchable show is coming to Skipton Town Hall at 7pm on Friday, March 25th. Tickets are priced at £12.50 each.
To book tickets, log onto: https://skiptontownhall.co.uk/  or call 01756 792809.