Craven a step closer to becoming a 'District of Sanctuary'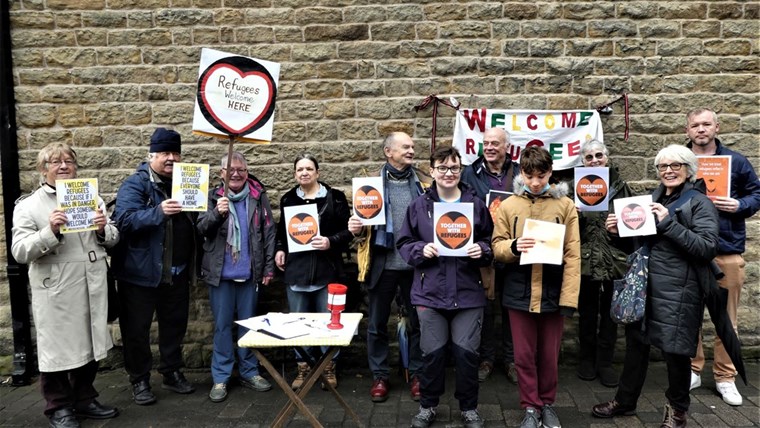 A successful outcome has followed an online public meeting attended by about 25 people, individuals and organisations across Craven, discussing the practical measures needed to ensure Craven is a welcoming place for refugees.
The wide-ranging discussion considered the role of Craven District Council, local schools, health and volunteer groups. The meeting heard from Nicola David from Ripon city of Sanctuary and Will Sutcliffe from Bradford. Both groups have been in operation for several years but started small and have grown.  
There are several refugee support groups in the Craven area including Skipton, Upper Wharfedale, Bentham and Settle, which have been supporting refugees living in Craven and further afield for many years. The groups offer direct support and information, funding, language tuition or practice, and welcome days.  They also collect household goods, warm winter clothing and school uniforms, toiletries, and food for groups in Bradford, Leeds, Lancaster and Nelson.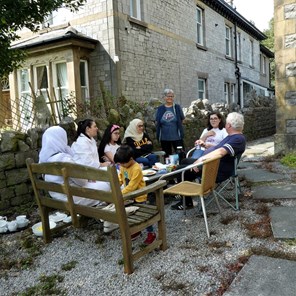 More recently, newer support groups have provided advice and practical support for refugees from Ukraine and their hosts.
After the meeting, CDC Cllr Chris Rose and Chair of the local District of Sanctuary Planning Group, said: "We heard a lot of good ideas and good examples from Bradford and Ripon City of Sanctuary groups. I am very encouraged by how much energy there is around this initiative and how much work is already being done. We hope to pull this together and continue to work for the good of the district as a whole." 
Her comments were echoed by Angie Pedley, from the Craven Refugee Support Network, who said: "There is a lot we can do. The new Craven District of Sanctuary will bring together and coordinate groups and individuals who are all doing their bit to improve the welcome we give to refugees. We can be better prepared for challenges, such as the arrival of the Ukrainian refugees last year. When more people seeking sanctuary are placed in or come to the district in the future, we will be better organised with systems in place to help and support them.
The group heard from Philippa Abbott from the North Yorkshire Library Service, which is providing a good model for accessible and welcoming services for refugees and those new to the area. Information resources and education materials are provided in languages other than English. The library service said: "North Yorkshire's libraries offer a safe and welcoming space for all members of our community and are actively reaching out to sanctuary seekers to raise awareness of services and resources. We are committed to becoming Libraries of Sanctuary and are keen to be involved in activities that help to raise awareness, promote understanding and support new arrivals."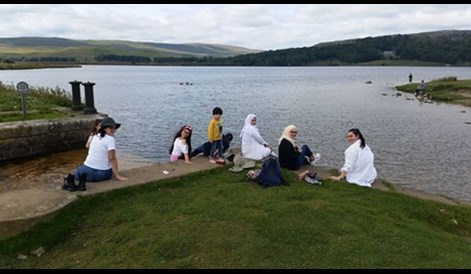 The next step is to write the Action Plan for the District of Sanctuary application. The group is still open to ideas and suggestions and if there are people in the Craven area who would like to contribute, please contact ksenior@cravendc.gov.uk  or angie.pedley@gmail.com . The group would be particularly interested in hearing from organisations across Craven who may be able to offer work placements, an introduction to work in the UK, mentoring, or have accommodation to let.