Voting in the Police, Fire and Crime Commissioner election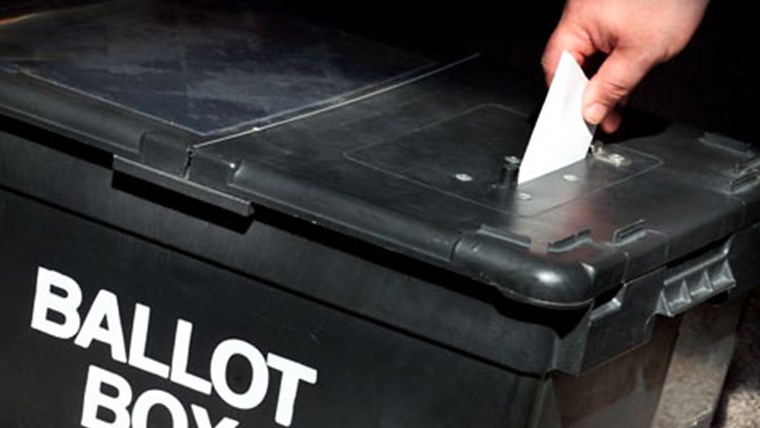 Residents will go to the polls on 25 November to have their say on who represents them as Police, Fire and Crime Commissioner.
Polling cards are being issued this week for the by-election which takes place on 25 November. The Police Fire and Crime Commissioner (PFCC) is an elected representative who oversees the North Yorkshire police force and fire service area. Details about who is standing can be found here: www.choosemypcc.org.uk/area/north-yorkshire.
Paul Shevlin, local Returning Officer for Craven said: "Polling cards will be arriving shortly, and I urge all our residents to take this opportunity to have their say on who is elected to this role. 
"Covid remains an important consideration and we're putting arrangements in place to help you stay safe at the polling station such as hand sanitiser and face masks. Residents should be reassured that voting in these elections will take place in a Covid-safe environment."
There will be additional provisions at polling stations in order to make them Covid secure for voters and staff. Polling station staff will be issued with additional safety equipment such as screens, masks and hand sanitizer. Social distancing and mask wearing will be encouraged, and some additional signage will also be in place to guide voters around the polling stations in a safe manner. If you have Covid symptoms you should not visit a polling station.
The deadline to register to vote in this election is Tuesday 9 November 2021. You can register to vote online here: www.gov.uk/register-to-vote 
The deadline to apply to vote by post is 5.00pm, Wednesday 10 November 2021. To apply to vote by proxy, the deadline is 5.00pm, Wednesday 17 November 2021. You can download the forms to apply for these here https://www.cravendc.gov.uk/elections-voting-democracy/police-fire-and-crime-commissioner-by-election-25th-november-2021/
There are provisions in place to apply for an emergency proxy vote if needed because of work, medical or reasons relating to Covid-19. If this applies to you there is a form to download on the CDC website using the above link or you should contact the Electoral Registration Team by calling 01756 700600 or by emailing electionsteam@cravendc.gov.uk
Police and Crime Commissioners are elected using the supplementary voting system. Voting is by way of a simple majority system unless there are three or more candidates. If there are three or more candidates, then the Commissioner will be returned under the supplementary vote system. 
Under the supplementary vote system, a voter is asked to indicate first and second preferences, if no candidate has 50 per cent of the first preference votes, the two candidates with the highest number of first preference votes go forward to a second round and the rest of the candidates are eliminated. 
In the second round of counting ballots, the second preference votes of the eliminated candidates are   counted and reallocated to the top two candidates depending on the vote. Further details of the supplementary vote system can be found on www.selby.gov.uk/pfcc21.