Craven Leisure energy saving project begins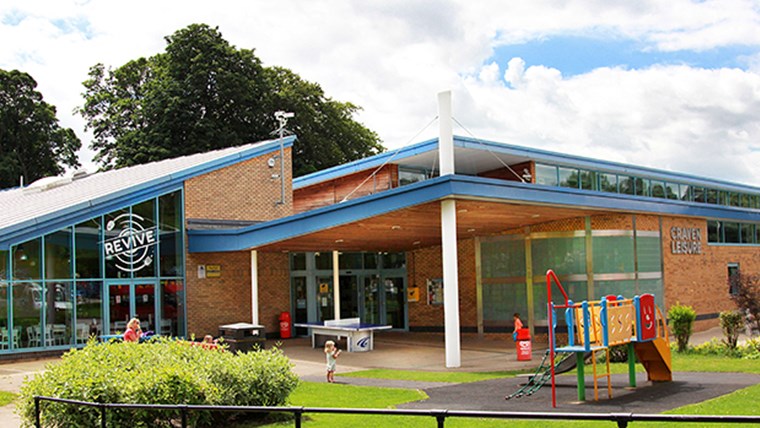 Work to install hundreds of solar panels at Craven Leisure has begun. 
Workers have this week begun erecting scaffolding at the centre in preparation for the three-week-long project to install energy saving technology at the Skipton facility. 
While there will be some minor disruption to the car park and areas around the outside of the building, the leisure centre will remain open throughout the project and there are not expected to be any changes to services because of the work. 
The move to install 528 solar panels in November is the biggest part of the Council's Zero Carbon Craven project. 
They will save emissions equivalent to planting 2,300 trees or 50 tonnes of carbon every year. 
A large air source heat pump will be installed in early 2022 to heat the swimming pool water, which will save a further 97 tonnes of carbon, it is estimated. 
A system to recover heat will also be fitted. 
Cllr Carl Lis, lead member for environment, said: "Craven Leisure is the fourth and most significant building in the Council's estate to get renewable energy systems retrofitted in the past few months. 
"I've been looking forward to the start of this bit of our Zero Carbon Craven project as the leisure centre accounts for just over half of the Council's entire carbon footprint and this will have the biggest impact towards our carbon reduction target. 
"The building uses lots of energy, most significantly to heat the swimming pool so it makes sense that we do the most work to mitigate that here."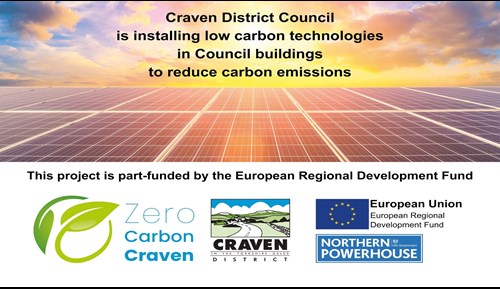 The £1.2m Zero Carbon Craven scheme – 50% of which is funded by the European Regional Development Fund (ERDF) –  is seeking to cut the Council's carbon footprint to net zero by 2030. 
It comes at the same time as the high profile COP 26 summit in Glasgow where world leaders are seeking to agree ways of getting climate change under control.