You are here:
Heritage explored through art at Skipton Town Hall Gallery
Heritage explored through art at Skipton Town Hall Gallery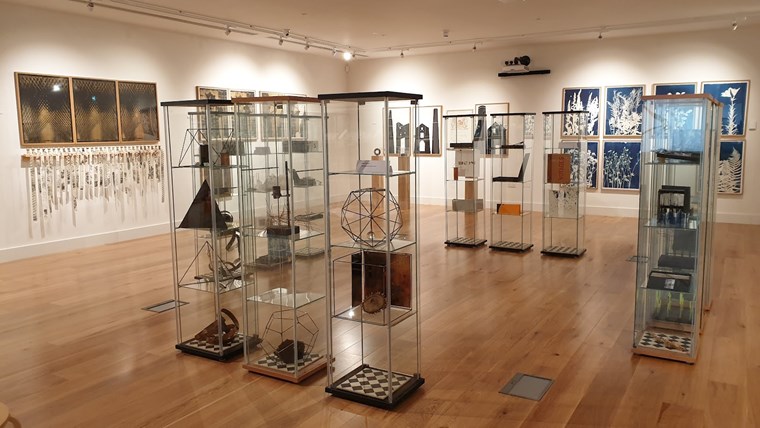 A contemporary art exhibition inspired by the history of a 17th century Craven farmhouse has gone on display at Skipton Town Hall Gallery.
'Echoes: Material memories of inhabited space' by Cononley-based artist Barbara Greene is the second exhibition to be hosted in the new gallery following the completion of the £4.7m redevelopment of the historic Town Hall.
Visitors to the exhibition will see Greene's use of contemporary artworks, prints, cyanotypes, artists books and 3D installations to give new insight into our local history.
She describes it as "An exhibition for the curious."
She said: "I am delighted to be exhibiting my work at the beautiful new gallery at Skipton Town Hall.
"This exhibition aims to explore some of the mix of arts and sciences and the events and discoveries, which influenced the growth and development of 400 years of life along the Aire valley.
"This collection of work began with the renovation of a 17th century Craven farmhouse and barn.
"The 'material memories' of the title refer to the fragments of pottery, glass, handmade nails and textile found as the work progressed.
"The identification of the fragments offers insights into the life and times of the people living and working in the house and village and presents an exciting hoard of materials to investigate.
"Progress in any society only occurs with the spread of knowledge and understanding. These fragments hint at developments across landscape, navigation and industry."
Cultural Services Manager, Danielle Daglan, said: "We're really excited to have Barbara's work on display and to be showcasing such a talented local artist in our new gallery space.
"'Echoes' is such an interesting exhibition incorporating history and science with evocative contemporary art, there really is something that will speak to everyone within this exhibition."
'Echoes: Material memories of inhabited space' is available to view upstairs in the gallery at Skipton Town Hall, Monday to Saturday from 9.30am to 4.30pm, until Saturday, October 30.
Entry free – disabled access via a lift.