Have your say on the submitted Neighbourhood Plan for Bradley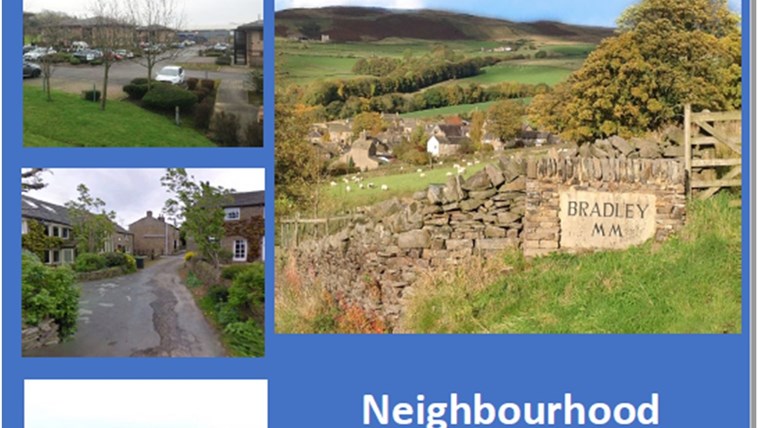 Bradley Parish Council has formally submitted its Neighbourhood Plan to Craven District Council and members of the public are being invited to have their say
A seven-week consultation period will run from Monday 12th December 2022 to Monday 30th January 2023, when the submission plan and accompanying documents can be viewed on Craven District Council's website at https://www.cravendc.gov.uk/planning/spatial-planning/neighbourhood-plans/bradley/, at CDC's main reception desk, 1 Belle Vue Square, Broughton Road, Skipton, at Skipton public library, at Bradley village shop and at Bradley village hall.
This Neighbourhood Plan formally submitted to Craven District Council, follows the designation of the Bradley Neighbourhood Plan Area in December 2013.
To make a representation, please email spatialplanning@cravendc.gov.uk or post to Spatial Planning Team, Craven District Council, 1 Belle Vue Square, Broughton Road, Skipton, North Yorkshire, BD23 1FJ. Responses should make clear whether they wish to be informed of the outcome of the neighbourhood plan examination in accordance with Regulation 16 (iv) of the 2012 Regulations.
After the public consultation, the Neighbourhood Plan, accompanying documents and representations will be submitted for examination by an independent planning inspector.  The examination will consider whether the proposed Neighbourhood Plan meets certain basic conditions set out by law.
If the examination concludes that the Neighbourhood Plan is satisfactory, with modifications if necessary, Craven District Council will arrange for a referendum to take place. Anybody registered to vote in the area covered by the Neighbourhood Plan will be entitled to vote. If more than 50% of those voting vote 'yes' then Craven District Council will bring the plan into force.
Please contact the Council's Spatial Planning Team with any queries about the consultation arrangements by emailing spatialplanning@cravendc.gov.uk or telephoning 01756 706472.