Free membership for gifted Craven athletes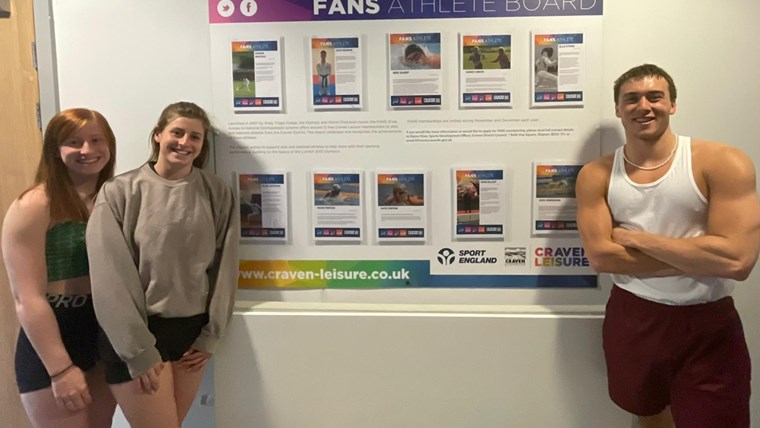 Craven athletes Kaye and Paige Fenton with Ned Sharp
Eleven rising sports stars have been offered free membership of the Craven Leisure facilities – thanks to a scheme run by Craven District Council.
Free Access to National Sportspeople (FANS), has been put in place to help the young sportspeople develop their skills in sports such as swimming, cycling, cricket, football, gymnastics, rowing etc and take advantage of the training programmes on offer.
Membership is for one year and will be assessed annually.
Speaking about the scheme, leader of Craven District Council, Cllr Richard Foster, said: "This is a fantastic initiative that supports our home-grown sportspeople of all ages, continuing to progress and hone their sports skills, while achieving success and recognition at local and national level.
"We are proud to see talented athletes take advantage of the sports facilities at Craven Lesiure and fulfil their true potential."
Swimmer Paige Fenton is one of the successful applicants to join this year's FANS initiative. The 19-year-old said: "I am a member of Skipton Swimming Club. Most recently I have ranked in the top ten in the women's open age group in the breaststroke events at the Swim England National short course championships. I will travel to Dubai later this year to compete internationally and continue my journey along the Swim England national pathway."
Since the scheme began more than a decade ago, it has helped dozens of athletes of all ages representing 20 sports. Many sporting stars have benefitted from the scheme. Among the success stories is 20-year-old Craven resident, Joe Hudson. Joe is in his final year at Birmingham University and recently competed in the University World Cross Country Championships for Great Britain.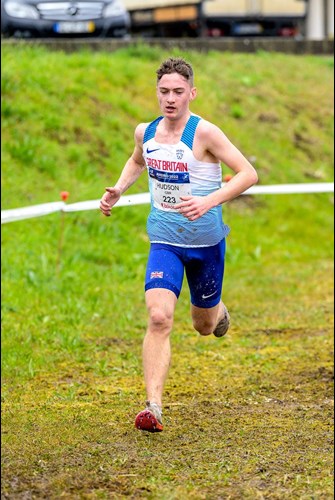 He said: "Having access to the gym at Craven Leisure has been invaluable. Strength and conditioning is an important aspect of my training plan and being able to use the facilities there has been really helpful."
The eleven rising sports stars of 2022/23 are: Josh Elliot, Kaye Fenton, Paige Fenton, Ellie Jackson, Jack Jenkinson, Aaron Macrae, Jack Moran, Ned Sharp, Agnes Simon, Elle Stone and Joe Hayes.
A FANS board has been displayed at Craven Leisure showing off the budding sports stars' skills and achievements.