You are here:
Homes in Craven to benefit from 'eco' upgrades thanks to European Regional Development Fund
Homes in Craven to benefit from 'eco' upgrades thanks to European Regional Development Fund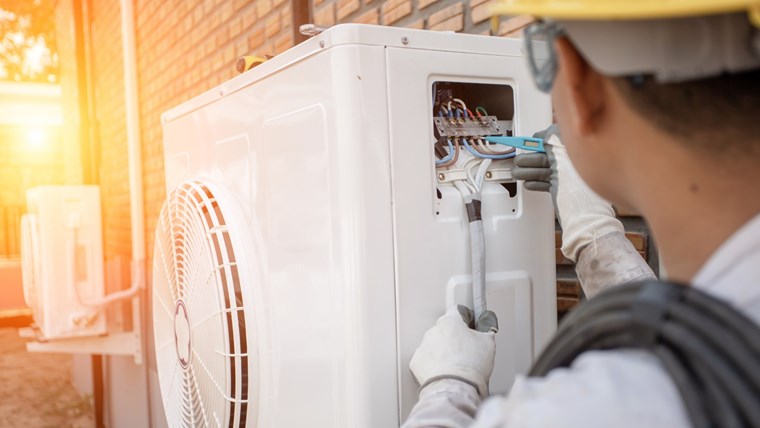 Each property will have solar panels installed and six homes will also have an air source heat pump installed
Craven District Council is working with Yorkshire Housing on an ambitious carbon reduction project, to reduce energy bills for residents and deliver a significant reduction in carbon emissions.
In total around £250,000 will be spent over the next few months upgrading 30 houses and flats in Skipton, Burton-In-Lonsdale, Clapham and Horton-In-Ribblesdale.
Each property will have solar panels installed and six homes will also have an air source heat pump installed, replacing their solid fuel heating and immersion systems with low carbon alternatives.
The project is being delivered thanks to around £80,000 in funding from the European Regional Development Fund, which has been secured by Craven District Council as part of their £1.2m Zero Carbon Craven scheme.
The project will also see Yorkshire Housing invest £170,000 into customers homes.
The aim of the project is to improve the properties by at least one EPC (energy performance certificate) band which will help reduce the impact of rising energy prices while cutting carbon emissions by 30 tonnes.
Steve Ellard, Director of Assets and Sustainability at Yorkshire Housing, said: "We want all our customers to live in warm homes that are cost effective to heat, reducing fuel poverty and increasing quality of life.
"In these difficult times we're committed to doing everything we can to tackle the climate crisis and reduce our carbon emission from our homes – that's why we're delighted to be working with Craven District Council as part of this project."
A spokesman for Craven District Council said: "We hope this part of the project inspires other residents to install their own carbon saving measures. Heat accounts for around a third of all C02 emissions in UK homes, so it's never been more important to look to renewable technologies to help create sustainable communities, and we're really proud to be doing just that here in North Yorkshire."
Work is due to start later this month.