Funding awarded for two brand-new Changing Places toilet facilities in Craven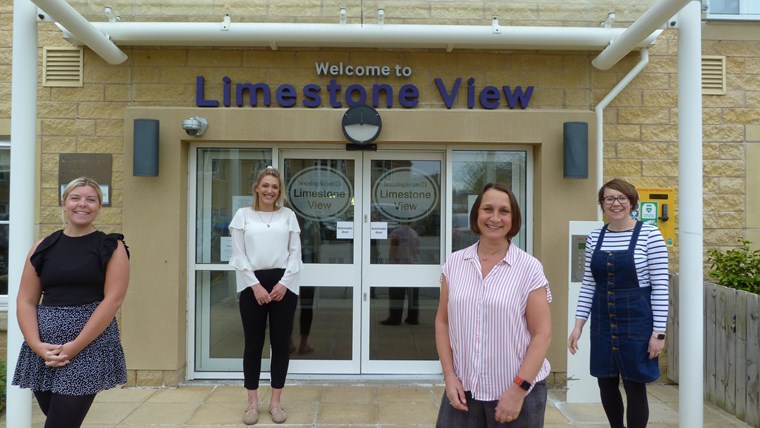 Staff from Housing 21, Dementia Forward and The Place Settle 
Craven District Council has been awarded £98,400 to support the installation of two brand-new Changes Places toilet facilities in the district.
Unlike disabled toilets, Changing Places are larger, accessible toilets for people who cannot use standard toilets. They include specialist equipment such as hoists, curtains, adult-sized changing benches and space for carers.
Craven currently boasts four Changing Places facilities, but these are all located in Skipton. The two new facilities will be at Limestone View in Settle and at the National Park Visitor Centre in Grassington.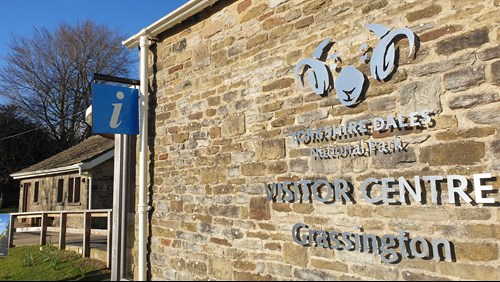 Welcoming the funding, Paul Ellis, Craven District Council's Director of Services, said: "We are committed to making Craven an accessible and safe place for all our visitors and residents. I am delighted that the funding secured will enable people with severe disabilities to enjoy everything their local areas has to offer with dignity and freedom."
Bidding for the £98,400 has been a real team effort. In Settle a group of local organisations including Dementia Forward, Age UK North Craven, The Place Settle and Settle Town Council were all keen for Settle to have a Changing Places facility. After looking at the suitability of local buildings, they identified Limestone View as a suitable venue as it is a supported housing site, acts as a community hub, hosts the town's library, provides a range of community activities and is adjacent to one of the town's car parks.
The owners of the site, Housing 21 were approached and were happy to support the bid and agreed to clean the facility. CDC also won the backing of North Yorkshire County Council who have agreed to fund the long-term maintenance inspections of the equipment at the site.
Meanwhile, The Grassington Visitor Centre and toilet block was also identified as a site because it is a very popular tourist destination and is often the gateway site to the Dales. The Yorkshire Dales National Park area attracts over 4 million visitors per year, but there are currently no Changing Places toilets anywhere in the Dales. Yorkshire Dales National Park Authority are keen to improve accessibility to the Dales and have agreed to be the lead partner on the development of the Grassington site, which will be sited in an existing public toilet block in the car park.
YDNPA have undertaken a feasibility study that concluded the toilet block was the best location at Grassington and have gathered support for the proposal from a wide range of partners including members of the local Access Forum, Access For All UK, Accessible Derbyshire, Disabled Ramblers, Open Country and the member champion and chair of the Yorkshire Dales National Park Authority.
YDNPA have also worked with Richmondshire District Council and Leyburn Town Council for funding towards two additional sites in Hawes and Leyburn.  The Hawes Changing Places toilet is proposed in the existing toilet block at the Dales Countryside Museum site.
Additionally, the North Yorkshire Disability Forum (NYDF) and Yorkshire Learning Disability Partnership Board (NYLDPB) are in support of Changing Places toilets in the Yorkshire Dales.
Member Champion for Recreation Management at the Yorkshire Dales National Park Authority, Nick Cotton, said: "To use the toilet in safety and comfort, many people need to be able to access a Changing Places toilet.  These have more space and the right equipment, including a height adjustable changing bench and a hoist.
"To have this facility at two locations in the heart of the Yorkshire Dales National Park will be a tremendous boost in opening up the National Park for all. Hawes and Grassington are perfect locations for Changing Places toilets as both are already very welcoming for people with disabilities, and these latest developments will further extend that welcome."
Meanwhile, similar views were shared by Helen Firth, Chair of Craven Disability Forum. She said: "These new Changing Places toilets will enable people with disabilities to enjoy a better range of leisure and socialising opportunities within the Craven area."
Looking ahead, as well as assisting to provide a Changing Places facility in Grassington, the Yorkshire Dales National Park Authority is working with Richmondshire District Council to install a facility in Hawes. Another is to go in Leyburn too.