Skipton Town Hall set to mark one year anniversary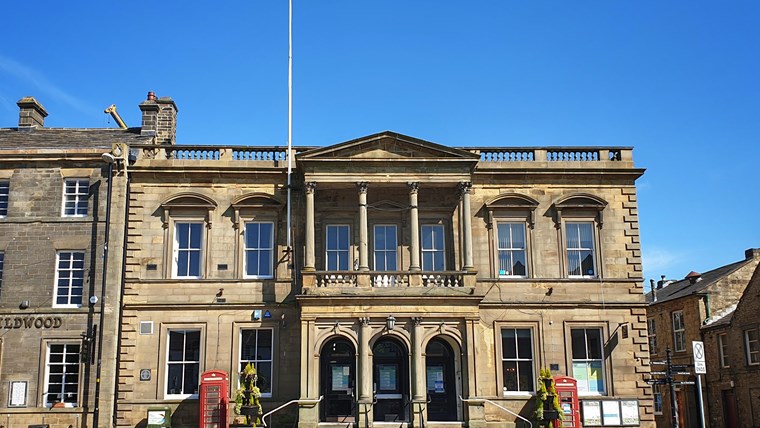 The venue has quickly proved popular with local adults and children alike
Celebrations are due to be held next week to mark the one year anniversary of the spectacular Skipton Town Hall.
On June 21st, it will be 12 months since the historic building opened its doors to the public having undergone a £5million major restoration project. Since then, it has grown from strength-to-strength attracting esteemed national and international performers who have taken centre stage, helping to draw in large and appreciative audiences to the market town of Skipton.
Some of the artists who have performed at the impressive facility include Brighouse & Rastrick Brass Band, Balbir Singh Dance Company, Extended Play, Maria Ferguson and Ian McMillan - who performed with Orchestra in residence, Skipton Camerata, and wrote and performed new poem 'Let's Hear it for Skipton Town Hall'.
The Town Hall is also committed to nurturing local talent and has played host to a Craven Music Match concert with young musicians, choral events for schools and pre-schools, performances from Falling Stars Theatre and workshops from Yorkshire based creatives.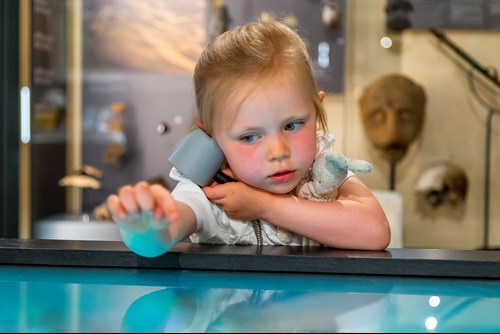 The Town Hall acted as a venue partner for Skipton International Puppet festival and Hinterlands International Rural Film Festival.
The venue has quickly proved popular with local adults and children alike thanks to a diverse range of live theatre, dance, music, film, comedy, family shows, exhibitions and lots of arts and crafts activities.
The National Lottery Heritage Fund recently chose to showcase the Craven Museum & Gallery redevelopment project as part of their Dynamic Collections campaign. They were impressed with how the museum has made the collections more accessible, enabled local people to contribute directly to the displays and interpretation, and improved the visitor experience. They hope that other museums will be inspired by the work completed by the CDC Cultural Services team. the Skipton Town Hall redevelopment project has just been shortlisted for Conservation and Regeneration project of the year at the Constructing Excellence Yorkshire and Humber Awards.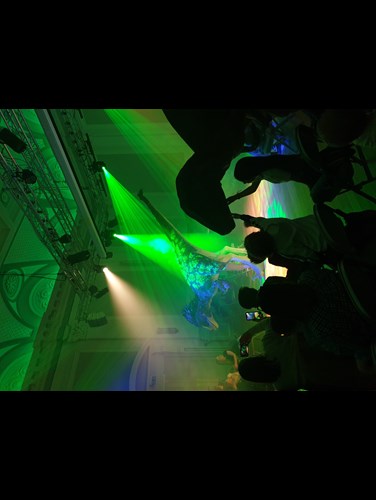 Described as a "beating heart" of the town, the transformed building, which boasts a stunning concert hall, new exhibition space, Craven Museum, an education room and associated facilities, offers a rich cultural experience and strives to reach out to new audiences, encouraging budding artists, while showcasing the talents of acclaimed artists.
Funded by Craven District Council, National Lottery Heritage Fund, High Street HAZ and Arts Council England grants, the project has enabled major redevelopment of the Grade II Town Hall building to ensure its long-term sustainability as a cultural hub for Skipton.
The project involved restoration and refurbishment of the historic Concert Hall; a complete reconfiguration and reinterpretation of museum collections and the building of a museum store; the final third of the project was the creation of a new build extension for a dedicated education room, dressing rooms for the Concert Hall performance space, and additional facilities including a Changing Places Toilet.
The HSHAZ funding has supported works that sit outside the NLHF funded programme; this funding has supported the conservation and repair the Concert Hall, including reroofing, floor beam repair and replacement, restoration of ornate plasterwork and decorative timberwork, refurbishment of doors and windows, and conservation of chandelier lights. Meanwhile, Historic England also supported Craven in paying for unforeseen additional costs related to the listed building restoration, with a grant uplift.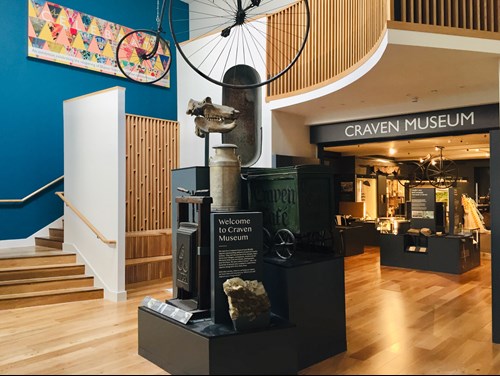 Currently, final improvements are being made to the frontage of the Town Hall building; this includes stone repairs, new building furniture and a redesign of the front cobbled area for planters and public seating.
Reflecting on the past 12 months, Cllr Simon Myers, Chairman of Craven District Council and lead member for Enterprise, said: "This project has created a modern museum that tells the story of Craven, Skipton and the wider Dales, along with a revitalised Concert Hall – now a flexible performance space suitable for the 21st century and capable of hosting ambitious productions, plus a 100m2 white box exhibition gallery offering opportunities to see solo shows of renowned artists.
"The project has been a major success story with visitor numbers from 60,000 to 100,000; the feedback the council and Town Hall have had from both regular community and tourist visitors has been overwhelmingly positive; we have created a cultural hub that everyone feels welcome and visitor numbers are incredibly encouraging.
"Last year we reopened with a programme of events to mark Pride Month and this year we will be building on this with an even larger programme so watch this space!"
To mark the special anniversary, on June 21st, Skipton Town Hall will offer 20% off sales in the town hall shop. The retail area offers a carefully curated and fun collection of treats and presents, including unique and locally produced crafts, educational gifts, books, homeware, souvenirs and greeting cards. Every purchase supports the Skipton Town Hall cultural hub and the outreach work across Craven."
Skipton Town Hall is open from Monday to Saturday with free entry to Craven Museum, the Exhibition Gallery and Visitor Centre.