You are here:
Skipton Town Hall solar panel and insulation installation begins
Skipton Town Hall solar panel and insulation installation begins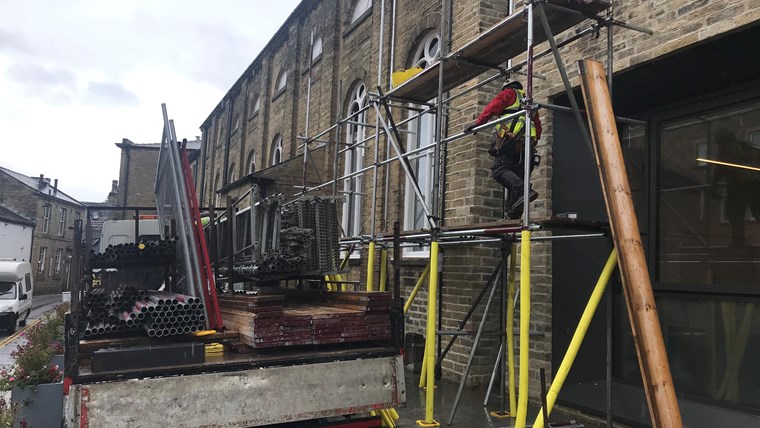 Work to install energy saving solar panels and sheep's wool insulation at Skipton Town Hall has begun.
Workers have this week begun erecting scaffolding alongside the rear of the town hall at Jerry Croft in preparation for the project team to begin on site on Monday.
A small section of pavement outside the Town Hall has been closed to allow the work to go ahead safely. Jerry Croft will remain open throughout the project and the High Street car park will not be affected.
Contractors from experienced renewable energy firm Feed It Green will oversee the installation of the solar panels on the south facing concert hall roof of the town hall next week.
Listed building consent was secured by the Council last month.
The project is part of the Council's £1.2m Zero Carbon Craven scheme – 50% of which is funded by the European Regional Development Fund (ERDF) – to cut our carbon footprint to net zero by 2030.
The solar panels are expected to save carbon emissions equivalent to planting more than 270 trees and the insulation will reduce heating costs in the concert hall.
The recent £4.7m redevelopment of the Town Hall has included other low carbon measures such as more efficient lighting, fans, insulation and smart controls. 
Further work to install energy saving technology such as solar panels will take place at the crematorium and Craven Leisure later in the year.