You are here:
Rural Craven businesses invited to free workshop to make a success of selling online (1)
Rural Craven businesses invited to free workshop to make a success of selling online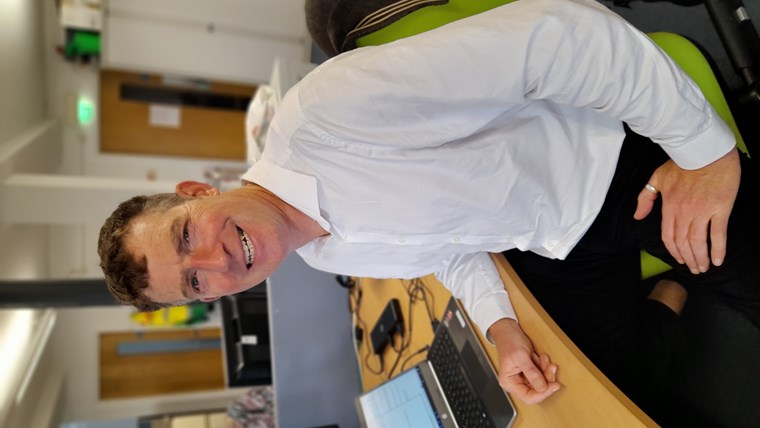 Stefan Sykes, Rural Business Development Officer
Businesses are invited to attend a free workshop to learn how they can use digital marketing techniques to find out more about their customers – who they are, what they like and why they are, or who aren't buying their products.
More and more businesses are realising that although it is fairly simple to have a website, it can be difficult to encourage people visiting the website to stop and make a purchase. Finding customers and selling online is especially important for rural businesses where they are often a long way from their customers.
Stefan Sykes, the Rural Business Development Officer for Craven District Council, said: "The event is designed to help businesses learn from the people who are attracted to their websites and other online presence, like Instagram, but haven't made a purchase yet, or who are buying from their competitors. We're going to start with a fun introduction to a number of web tools, which sounds like an oxymoron, but once you're over the hurdle of technical aspects, it is surprising how powerful the tools and insights are."
The event, which takes place on Thursday, March 17th, 2022, at 2pm, The Octagon in Grassington, is hosted by Craven District Council and is being run in conjunction with Digital Advantage - a consultancy project led by the University of Coventry to improve business skills, and the York and North Yorkshire Growth Hub.
Attendance is free of charge. Businesses who wish to attend are invited to reserve a place by visiting :  https://successinsellingonline.eventbrite.co.uk.
The workshop is part of a programme of events being held by Craven District Council with funding from the European Regional Development Fund to support the growth of local businesses by helping them sharpen their business skills and increase productivity.
Cllr Simon Myers, the District Council's lead member for Enterprising Craven, said: "There are three main pillars underpinning our programme of events, good delivery of useful intelligence, a chance to network and learn from other businesses experiencing similar problems and a place to meet an array of people working to support our local businesses.
"Research shows that businesses who take advice or participate in a structured development programme can increase capability and grow the business more rapidly than those that simply learn by trial and error."
Any business looking for advice or support, can contact Stefan Sykes on 07510 382691 or by e-mailing edu@cravendc.gov.uk