Fabulous Skipton Pride 2022 and 'Bigger and Better' celebration planned for 2023!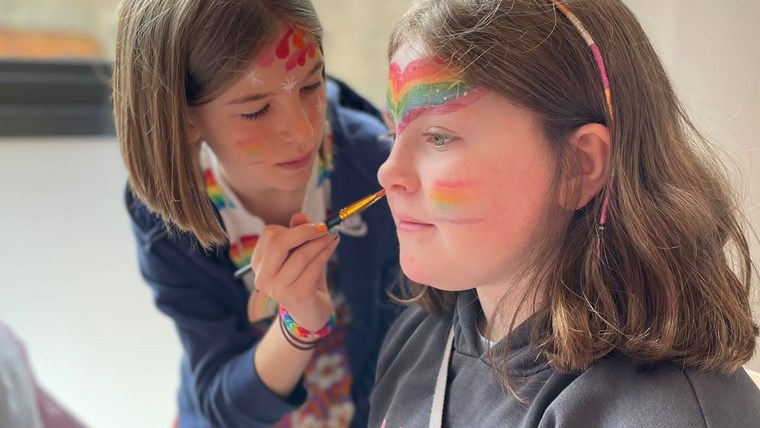 Shimmer, shine and sparkle as people of all ages get ready for Skipton Pride in the Park
Hundreds of people descended into Skipton throughout June to celebrate the Pride Festival and diversity within the Craven community.
Inspiring and empowering events were enjoyed by everyone, especially many young people who had travelled from far and wide last Saturday to experience their first Pride event in Aireville Park.
After the success of this year's celebration, Craven District Council hopes the event programme will go from strength-to-strength increasing in its popularity as people come together in love and friendship for an even bigger and better Skipton Pride in 2023.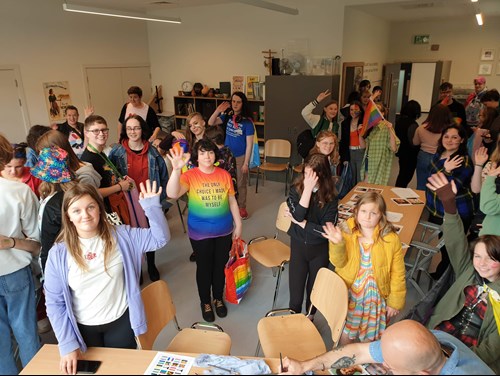 This year's celebrations built on last year's successful format and aimed to highlight diversity across communities and working towards a fully inclusive society.
Craven District Council's Cultural Services Team, based at Skipton Town Hall, ran a Pride programme of films, theatre, arts and heritage activities throughout June at the venue and approached Skipton Town Council about organising an outdoor event, working with them, and bringing on board local LGBTQIA+ individuals and community groups to help shape the finale event Skipton Pride in the Park. The result of this collaborative working has been hailed a massive hit.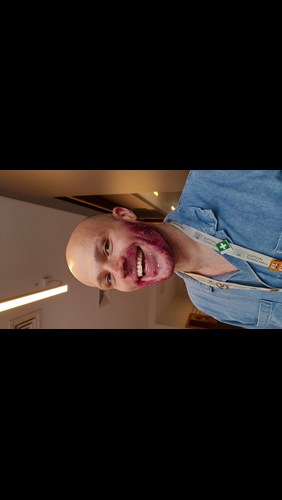 Cllr Simon Myers, Craven District Council's lead member for enterprising Craven, said: "Events like Pride not only support diversity, but help to put Skipton on the map. It was fantastic to see efforts to raise the visibility of the LGBTQIA+ community in Craven, to  show supportand celebrate everyone, however they identify . We are proud to host future events to mark our commitment to equality and inclusion in a tolerant and open community for all."
Among the highlights on Saturday was Skipton Town Hall's "Get Ready for Pride" event, which was very well attended by young people from Craven and beyond. They were joined by groups from SELFA, Craven Youth Council and the Police Cadets. Other individuals travelled from Harrogate, Ilkley and Halifax, as well as Dales' villages. Everyone prepared for Pride in the Park with plenty of face paints and glitter. New friendships were forged as people discussed what Pride meant to them and what it is like to be part of, or an ally of the LGBTQIA+ community in Yorkshire.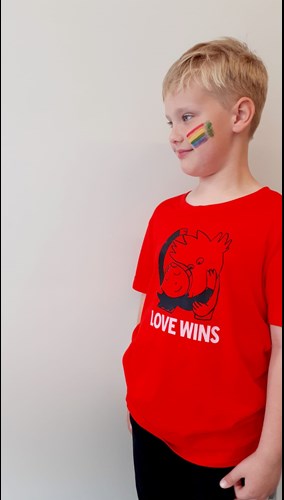 Danielle Daglan, the Council's Cultural Services Manager, said: "The audience at the official Pride after party at Skipton Town Hall were wowed by Velma Celli, the alter-ego of West End performer Ian Stroughair, who performed a wonderfully colourful cabaret comprising a collective mix of iconic drag songs. The evening was filled with laughter and the audience specifically requested Velma's return to Skipton soon!."
Lesbian, Gay, Bisexual and Transgender Pride Month (LGBT Pride Month) is celebrated annually in June to commemorate the 1969 Stonewall riots in the United States, and works to achieve equal justice and equal opportunity for lesbian, gay, bisexual, transgender, queer, intersex and asexual (LGBTQIA+) people around the world.
Last year a rainbow flag was proudly raised above the Town Hall building to show unity with the LGBTQIA+ community, plus activities were held at the refurbished Skipton Town Hall during Pride Month as it opened its doors to the public for the first time following major refurbishment.