You are here:
Skipton High Streets Heritage Action Zone projects start to take shape
Skipton High Streets Heritage Action Zone projects start to take shape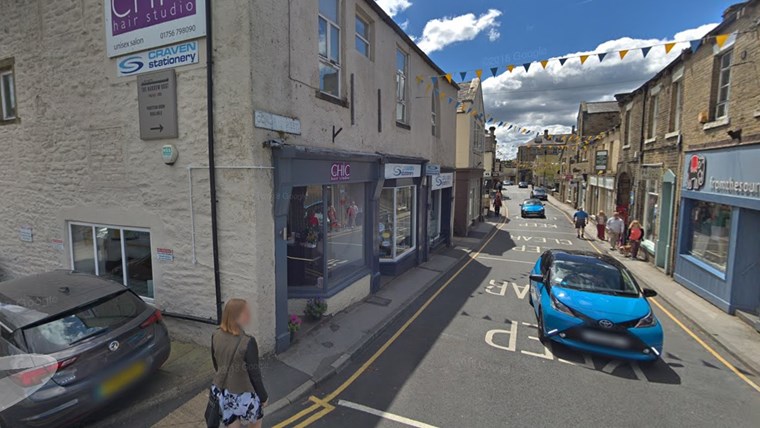 Craven District Council is urging the public to have its say on proposals to enhance a number of historic streets in Skipton Town Centre.
Following the Council's success last year in securing just over £1.5m from Historic England to fund a programme of capital projects in Skipton, plans are now starting to take shape.
In partnership with Historic England, Skipton Civic Society and North Yorkshire County Council, a consultation is being launched on plans to redevelop the Coach Street area, including Victoria Street, Victoria Square and Hallam's Yard.
The proposals aim to enhance historic links and encourage pedestrians to explore Skipton's community of independent shops, businesses, cafes, restaurants and pubs. 
The proposals include:
Coach Street upgraded to include wider pavements using natural stone, dedicated bays for deliveries and coaches, raised pedestrian crossing points, a speed table and heritage style lighting. The aim of the proposed measures is to provide a better experience for pedestrians and encourage more people to spend time in Skipton's 'Canal Quarter'.
The historical stone setts of Victoria Street to be taken up and re-laid to include a flagstone central walkway and heritage style lighting. This work would greatly improve access for pedestrians. Victoria Square would benefit from re-laid paving stones, new seating, planters, heritage style lighting, new signage and cycle parking, making a more attractive dwell space.
In order to retain the historic character of Hallam's Yard, paving stones would be repaired and re-laid, bins will be screened off and new heritage style lighting installed.
Skipton is one of sixty 'High Street Heritage Action Zones' across the country to benefit from the government funded scheme run by Historic England. The initiative aims to use Skipton's heritage to boost economic growth and improve quality of life.
So far, the funding has contributed to the refurbishment of the Town Hall and purchase of the former Community Centre on Otley Street for conversion into an Arts House for young creatives.
Craven District Council welcomes comments to the proposals which will be used to shape the final designs. It is anticipated that the designs will be finalised by the end of 2021, with construction starting in 2022.
The plans and survey can be viewed here  https://www.surveymonkey.co.uk/r/GH7J8KH
The consultation will close on 30th November 2021.