You are here:
'Mindless' vandals strike Skipton's busy public toilets causing thousands of pounds worth of damage
'Mindless' vandals strike Skipton's busy public toilets causing thousands of pounds worth of damage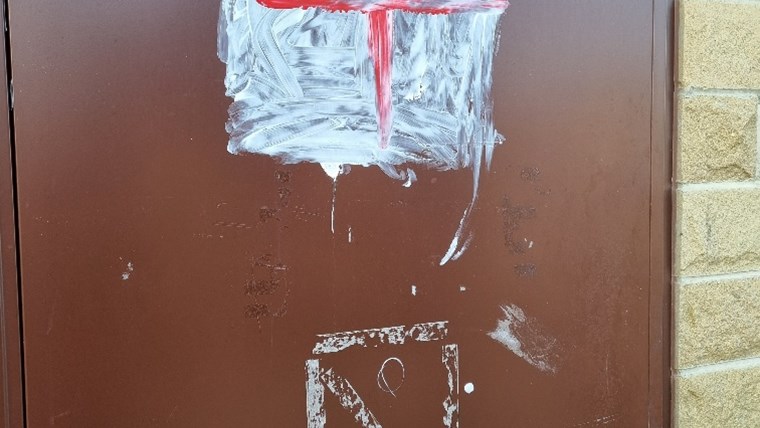 Some of the walls and doors of the toilets have been daubed with graffiti
Offenders have vandalised public toilets at the town's busy bus station – for the third time in two months.
An appeal for information has been issued after vandals sprayed graffiti on the doors and walls, broke the disabled toilet's lock, kicked in doors of the ladies' cubicles – leaving a trail of destruction and the council taxpayer to pick up a £2,000 bill of repairs.
The toilets were targeted some time over the weekend and the damage was discovered by the council on Monday morning.
A police investigation has been launched and patrols will be stepped up in and around the bus station area. People who were in the vicinity and witnessed the vandalism are asked to come forward.
Furious with the latest attack, Craven District Council's Director of Services, Paul Ellis, said: "It's mindless vandalism and is not acceptable. This is the third time in two months the bus station toilets have been targeted. They've kicked the ladies' toilet door and bent it out of shape, which is now so bad that it can barely be locked. The toilet doors have graffiti daubed over them and the toilet roll holders seem to go missing every other week.
"The council spends considerable money keeping public toilets open in Skipton for the convenience of townspeople, traders and visitors. As well as the expense of repairs, the damage is not exactly the kind of image we want to portray to visitors coming into the town who wish to use the facilities. 
"This latest string of vandalism is going to cost the council taxpayer at least £2,000. I would urge anyone with information to contact the police.
The council will not close the toilets while repair work is carried out.
Anyone with information about the damage caused or if you know who is responsible, please call police on 101 or Crimestoppers on 0800 555111.