You are here:
New healthy lifestyles programme launched to help men in Craven achieve weight loss
New healthy lifestyles programme launched to help men in Craven achieve weight loss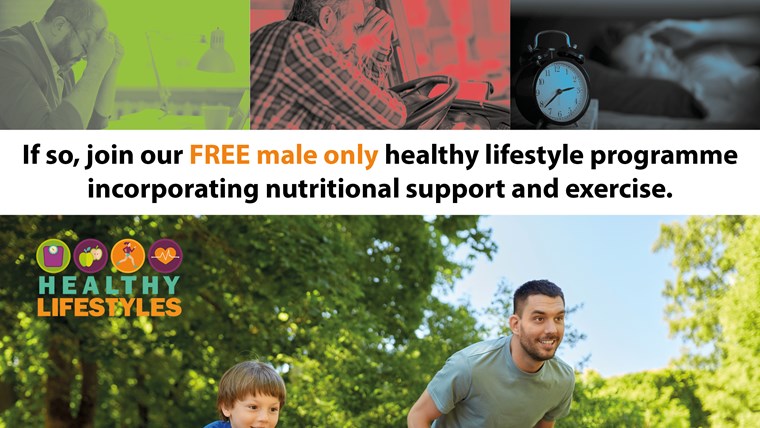 The 12-week programme is free to join
A new weight management programme has been launched specifically targeted at men to promote healthy eating and physical activity to help achieve healthy weight loss.
Craven District Council's Healthy Lifestyles programme has been running across the district for some time. However, now, a new-and-free initiative has been designed specifically for men.
Funded through North Yorkshire County Council, the 12-week programme starts on Thursday 22nd September and takes place once a week at Craven Leisure from 7-30 to 8-45pm. The first half of the session will involve an exercise class followed by nutrition advice. The leisure centre's qualified health and exercise experts will use a variety of techniques to teach residents about food choices to change their current behaviour and develop a healthy relationship with food, while introducing exercises to help in the weight loss journey.
The programme will provide information and guidance about: 
Goal setting and eating awareness
Dieting and myth bunking
Meal planning, portion sizes and shopping guidance
Tailored physical activity to help achieve weight loss
To join the programme you must fit in the following criteria: 
Be aged 18 and over
Have a Body Mass Index (BMI) over 30 kg/m2 (25 BMI if you have comorbidities or are from BAME group)
Remain committed to the 12-week programme
Be willing to commit to losing five per cent of body weight
And have no uncontrolled comorbidities 
Among the people signing up to the initiative is Cllr Simon Myers, Chairman of Craven District Council. Looking forward to working towards a healthier weight, he said: "I have to accept that lockdown didn't shrink my suits and that at 59, having discovered that I have high blood pressure, I recognise that I have to take steps to keep fitter longer. We men are GP averse, but it is a good thing to have a reality check and take this sort of course when available. Hopefully, it will help to keep the doctor at bay."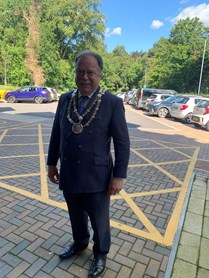 He added: "Healthy Lifestyles is a fantastic weight management programme and we are delighted Craven Leisure is able to offer this and more importantly completely change people's lifestyles for the better."
If you're aged 18+, have a BMI over 30 and are willing to commit to the 12-week programme then we would love to help you.
The 12-week programme is free to join and anyone interested can book a place by calling 01756 706282 or emailing: healthylifestyles@cravendc.gov.uk
Alternatively, you can complete the Healthy Lifestyles online application form available here: Healthy Lifestyles Application Form (cravendc.gov.uk)