You are here:
Toilet vandals strike again in Skipton and 'human waste' left on the floor
Toilet vandals strike again in Skipton and 'human waste' left on the floor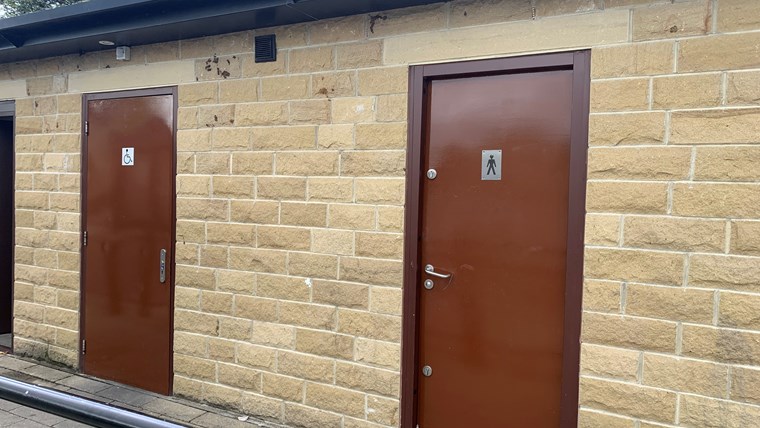 Skipton's busy bus station toilets have been repeatedly targeted
Vandals have once again targeted the public toilets at Skipton's busy bus station – leaving them in an "appalling state" with taxpayers picking up a £3,000 bill of repairs.
This is the fourth time this year the offenders have struck the toilets – leaving a trail of destruction and costing Craven District Council thousands in repairs.
Police and the Council are appealing for witnesses after the gents' cubicle door was kicked in, the door of the disabled toilets bent and the lock jammed. In addition, staff are regularly "disgusted" after finding human excrements left smeared on the toilets' floors and walls.
Cllr Richard Foster, leader of Craven District Council, says "enough is enough". He added: "This is disrespectful and destructive behaviour. All instances of vandalism and damage lead to additional costs of repair and replacement. It was only a few months ago when graffiti was sprayed, the lock on the disabled toilets broken and the doors kicked in. These incidents are particularly frustrating as Skipton is a popular tourist destination with people visiting from far and wide during the summer months and using the public toilets, only to find they are in an appalling state!
"I would like to understand what motivates people to behave like this? The toilets are cleaned twice a day, however, I feel sorry for the cleaning staff who often go in to discover human waste all over the floor and walls. This is utterly disgusting but the chances are the public have seen this before them."
"We are working with the police to find the culprits responsible and we need your help. If you saw anything suspicious or know who is responsible for the damage caused, please contact the Police on 101."
The toilets will remain open while the repairs are carried out.
Anyone with information about the damage caused or if you know who is responsible, is asked to call police on 101 or Crimestoppers on 0800 555111.