You are here:
Council starts to pay out grant funding to eligible businesses
Council starts to pay out grant funding to eligible businesses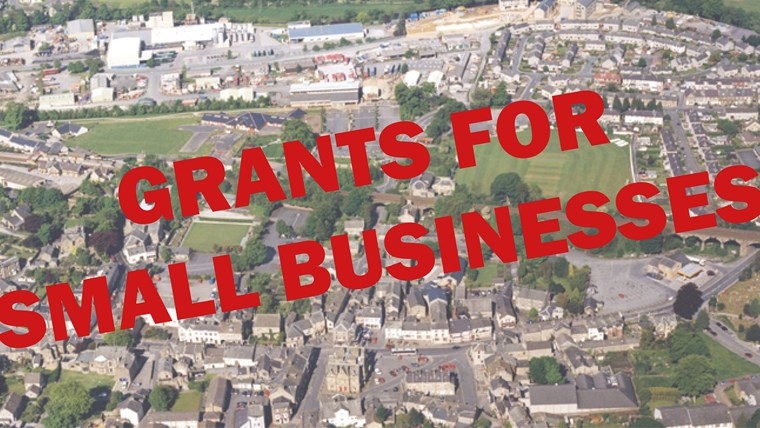 Craven District Council has now received business grant funding of just over £26 million from the Government and the first payments to eligible businesses will start to be made from April 3rd, 2020.
Leader of Craven District Council, Councillor Richard Foster said: "The Council is busy processing business grant payments in line with the latest government guidelines.
"It is a significant task to ensure that the correct payments are made to businesses eligible for the grant and Council staff have been working hard to make sure those who qualify get the support they need. We understand that the coronavirus pandemic has made this a very difficult time for our businesses and it is so important that we are able to get this money out to local businesses as soon as possible."
For eligible businesses where all of the required information has been provided and verified (a valid account reference and bank details), payments will start to be made from tomorrow and should start to appear in accounts over the next few days.  
Council staff will be working this weekend ready to process further payments on Monday. It is anticipated that this will cover over half of all those eligible for the grants. Council staff will then work through the remainder next week. Overall just over 2,000 businesses in the district will receive a £10,000 or £25,000 grant depending on their rateable value.
If they have not already done so, businesses can help to speed up the process by completing the online form on the Council website at www.cravendc.gov.uk/business-grants to ensure payment details are correct and up to date.
Councillor Foster added: "It is vital we do everything we can to support businesses at this time. If a business thinks they are eligible for these monies, we would urge them to contact us as soon as possible so we can arrange to make a payment to them.
"A note of warning however; the Government will not accept deliberate manipulation and fraud. Any business caught falsifying their records to gain additional grant money will face prosecution and any funding issued will be subject to claw back, as may any grants paid in error."
For further information visit: https://www.cravendc.gov.uk/business/business-rates/business-rates-government-grants/