You are here:
Craven District Council has paid out over £11.5 million in grants to small businesses
Craven District Council has paid out over £11.5 million in grants to small businesses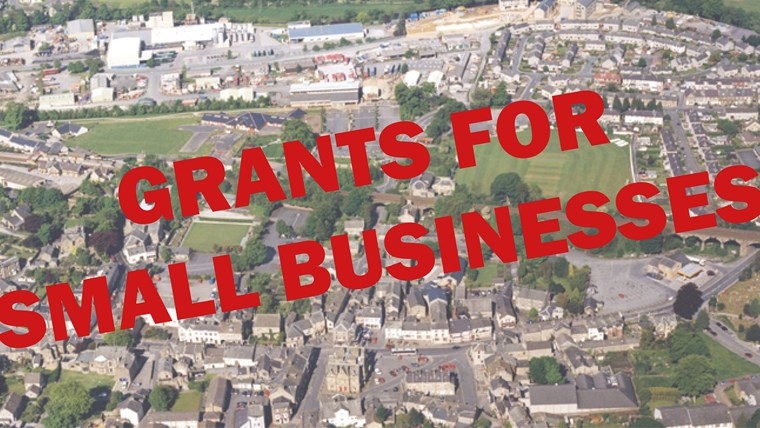 Craven District Council paid out over £11.5 million in grants to over 950 small businesses in the district by midday on Tuesday April 7.
The Council has received business grant funding of just over £26million from the Government and the first payments were made from April 3.
Council officers have been working long hours to process the payments over the weekend and although there are a small number of queries outstanding, have now paid out to the vast majority of businesses who submitted their information before April 3. They are continuing to work through applications and are contacting those who may be eligible.
Any businesses who believe they are eligible for the grants and have not yet submitted their details online are asked to do so at www.cravendc.gov.uk/business-grants
Councillor Richard Foster, Leader of Craven District Council, said: "Council staff have been very busy processing business grant payments in line with the latest government guidelines.
"We need to ensure that the correct payments are made to businesses eligible for the grant and Council staff have been working extremely hard to make sure those who qualify get the support they need. There have been a number of submissions from businesses who are not eligible, and identifying these takes time.
"If you have not received your payment yet then please be patient, as requests for updates and calls will slow the process down. We know how important this money is for the survival of our local businesses and we are getting the money out to those who need it as soon as possible."
Overall just over 2,000 businesses in the district will receive a £10,000 or £25,000 grant depending on their rateable value.
Councillor Foster added: "Please be aware that the Government will not accept deliberate manipulation and fraud. Any business caught falsifying their records to gain additional grant money will face prosecution and any funding issued will be subject to claw back, as may any grants paid in error."
For further information visit: https://www.cravendc.gov.uk/business/business-rates/business-rates-government-grants/