Remembrance Chapel closed at Waltonwrays Cemetery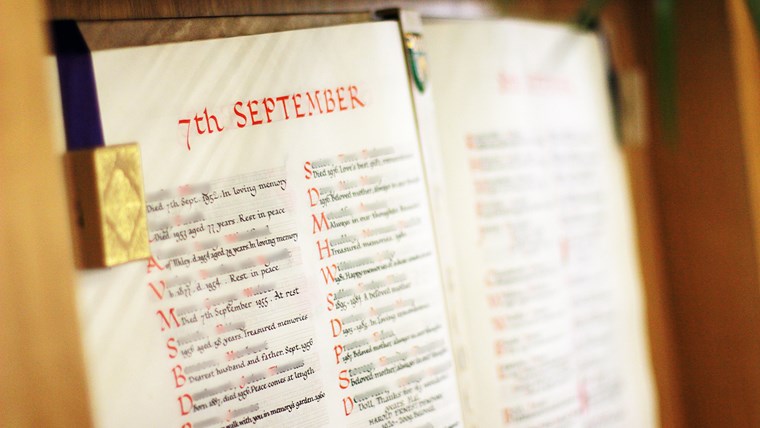 The Remembrance Chapel at Waltonwrays Cemetery in Skipton has been closed due to government guidelines on social distancing regulations.
Direct family are still allowed to attend funeral services at the main Crematorium Chapel in Skipton, but the Remembrance Chapel has been closed.
This means the Book of Remembrance will no longer be able to be viewed in person, for the foreseeable future.
However, the book can be viewed online at any time by visiting www.remembrance-books.com/skipton/book-of-remembrance.html
Paul Ellis, Director of Services at Craven District Council, said: "Due to Covid-19 social distancing regulations, we have had to make the hard decision to close the Book of Remembrance Chapel.
"We sincerely apologise for any distress this will cause, however, we have a duty of care to everyone attending our services and the staff working at the crematorium."
Due to stringent government guidelines regarding Covid 19 and social distancing, the number of attendees to cremation and burial services at Waltonwrays has been limited.
Direct family only may attend services and they are asked to adhere to guidance regarding social distancing, and not to attend if they fall in the high risk category or are showing any signs of Covid 19.
The webcasting service, which is available up to 28 days after the service, is available for all chapel services. Please contact the family and their Funeral Director for more information.
Craven District Council's Bereavement Services can be contacted on 01756 796118 or bereavementservices@cravendc.gov.uk