You are here:
Craven Leisure prepares to reopen swimming pool and gym from April 12th
Craven Leisure prepares to reopen swimming pool and gym from April 12th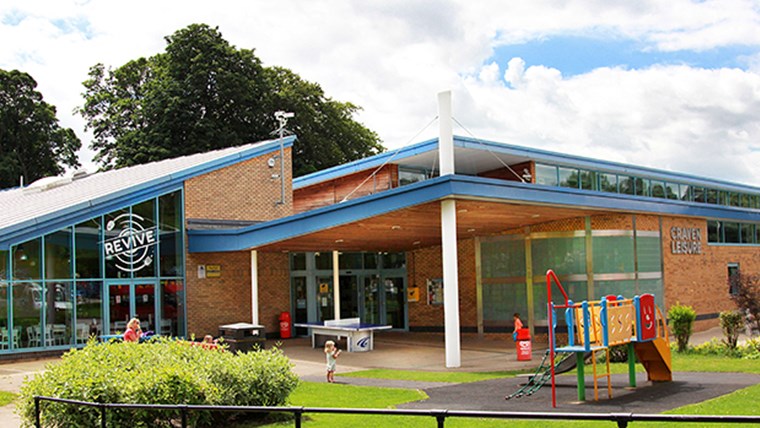 Craven Leisure is preparing to reopen its swimming pool and gym to customers for pre-booked slots from April 12.
Customers will be able to book slots online from April 9, and will be able to book up to three days in advance.
Outdoor table service will also be available at Revive Café from April 12, which will be open from 9am to 5pm on Mondays to Fridays, with food service ending at 4pm, and from 9.30am to 3.30pm on Saturdays and Sundays. This outdoor table service will be weather-dependent – takeaways will also be available. 
Anthony Slater, Craven Leisure manager, said: "We're delighted that we're able to reopen to customers from April 12 and we look forward to welcoming people back to the gym and swimming pool.
"There are a number of measures that have been put in place to ensure that Craven Leisure is a safe environment for customers and staff. If you are planning a visit please take a moment to familiarise yourself with the measures in place, and please   maintain social distancing, handwashing and wear face coverings when moving around the building.
"Please arrive ready to exercise, follow the signage throughout the centre, and most importantly, please do not come to the centre if you are showing any symptoms of Covid-19."
It is hoped indoor group exercise can resume from May 17 if the Government's roadmap goes to plan. Until then, outdoor fitness classes and online classes will remain in place.  
The Revive Café at Craven Leisure has been open for takeaway food and drink from March 29, and the toilets in the centre are open. The Pitch and Foot course in Aireville Park is also now open.
All gym and swimming sessions must be prebooked, which can be done online at www.cravendc.gov.uk/craven-leisure/book-activities-online
Memberships will be reactivated for bookings on April 9. Direct debits will be restarted from April 15 and May 1, although the first payments will be collected at 50 per cent of the normal rate.