You are here:
Council awarded Keep Me Posted campaign's 'Best Practice' Mark of Distinction
Council awarded Keep Me Posted campaign's 'Best Practice' Mark of Distinction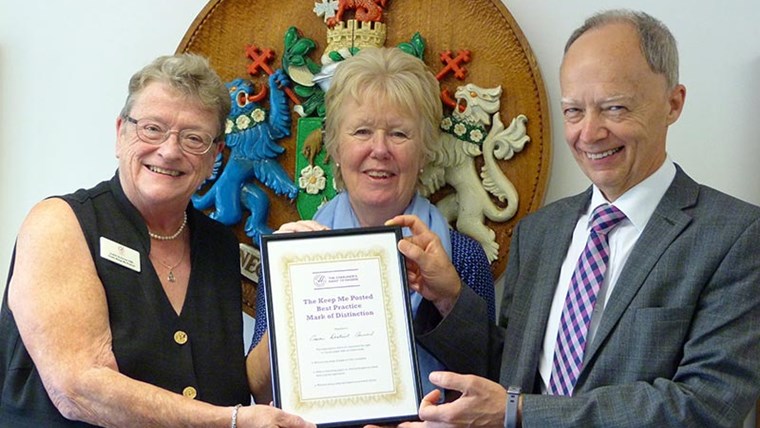 The council, which serves more than 55,000 residents, joins a number of UK water, energy and financial services companies who currently back the campaign, including other recent local councils Cornwall, Cheshire East and South Lanarkshire.
Judith Donovan CBE, Chair of the Keep Me Posted campaign, said: "I'm delighted to award Craven District Council with the Keep Me Posted campaign's 'Best Practice' Mark of Distinction.
"We are delighted to welcome Craven to the Keep Me Posted family of supporters who provide their service users with a choice in how they are communicated with."
Councillor Wendy Hull, Chairman of Craven District Council, said: "We know it's important to our residents that they have a choice about how they receive their council tax statements.
"For many people it is easier to receive them electronically but some residents still wish to receive hard copies by post and we respect their right to make that choice."
Paul Shevlin, chief executive of Craven District Council, said: "There has been a huge drive across many organisations in recent years to provide services online and there are many benefits to this. Some people find it easier to access services online, it saves paper and it can save councils and other organisations money. However, we must still give people the choice as we understand that many people prefer to receive paper copies of important documents."
Craven District Council  joins a number of prominent organisations, including high street banks such as the Royal Bank of Scotland and NatWest, as one of the service providers publically recognised by the campaign as providing paper bills and financial statements to its customers.