You are here:
Cross Hills town centre improvements due to start
Cross Hills town centre improvements due to start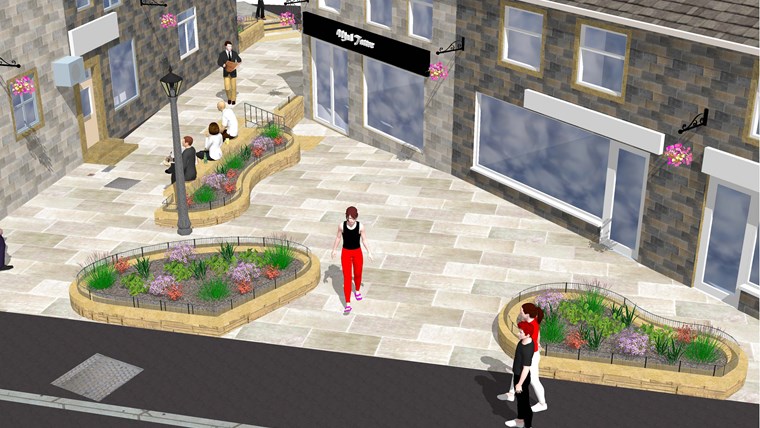 Work to improve an area of land in Cross Hills town centre will begin on Tuesday August 28.
Craven District Council has appointed contractors to carry out improvements at East Keltus, including levelling and reflagging the pavement area and creating new flower-beds.
The steps leading from the Council's car park on Milligan Fields will also be replaced, and new lighting columns, seating and a Christmas tree socket will be installed.
The work follows on from the refurbishment of Hall Street car park in the town last November, and is part of an overall plan to improve the town centre.
David Smurthwaite, Strategic Manager at Craven District Council, said: "We are carrying out a number of initiatives in Cross Hills, developed by the Council in partnership with local traders and the Parish Council.
"The aim of these projects is to create a more attractive place to live, socialise and shop.
"The Council allocated £100,000 from the New Homes Bonus receipts to support the delivery of the projects and we look forward to seeing this next scheme completed."
The waste bins which are currently on the site will be permanently relocated onto council land at the back of Boots Pharmacy, next to the Milligan Fields car park.
Contractors are expected to be on site for approximately six weeks.