Craven District Council's Policy Committee agrees to give £25,000 emergency funding to Welcome to Yorkshire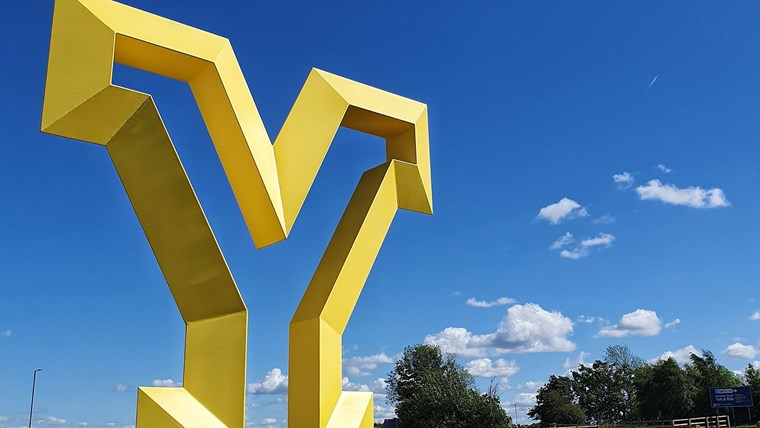 Craven District Council's Policy Committee has approved plans to give emergency funding of £25,000 to Welcome to Yorkshire.
The proposal will now need to be approved by a meeting of full Council on August 5.
Without funding of £1.4m from local authorities across the region, Welcome to Yorkshire says it could not continue to operate and the organisation would have to close. This would leave no structure in place for managing the region's tourism at a critical time.
The Policy Committee, which met on July 28, heard from Welcome to Yorkshire Chief Executive James Mason.
He said: "If Welcome to Yorkshire doesn't continue, who will adequately fight for the businesses that need support right now, but also post-Covid, really bang the drum and celebrate our county to a national audience, especially with domestic tourism and staycations so popular, but also put Yorkshire back on the international map once international restrictions are changed.
"My plan is to transform the visitor economy in terms of asking people not just to visit Yorkshire but also to come and live here, to work here, to study here, to build families, to build a legacy for themselves."
Craven District Council Leader, Councillor Richard Foster, said after the meeting: "Welcome to Yorkshire had to deal with some challenging issues in 2019 which have had a detrimental impact on the organisation both reputationally and financially.
"However it has now had to reinvent itself and is now a different organisation; more responsive and more inclusive.
"We know that Covid-19 is having a catastrophic impact on the tourism industry, and I believe Welcome to Yorkshire is needed more than ever to lead a nationwide campaign to welcome tourists back to the area.
"Understandably there will be some reticence on continuing to fund Welcome to Yorkshire, but it has gone through a major transformation, and with so many tourism businesses across Craven in extreme difficulties now is not the time to pull the plug with all the costs that would entail and with nothing in place to fill the void.
"We will need strong reassurances that all of the actions in the improvement plan are delivered and we have a strong input into the business plan."
Welcome to Yorkshire have put in place a Recovery Plan, 'Re-Open, Recover and Rebuild' with the main aim of giving visitors and service providers trust and confidence that Yorkshire is Covid secure and open for business.
The meeting heard that the impact of Covid-19 has meant that the Business Rates Pool is unable to meet its funding commitment and the loss of this funding, together with that of private sector income, has left Welcome to Yorkshire in the position of needing to request the one-year emergency funding solution of £1.4m from local authorities across the region.