You are here:
Green light for plans to install solar panels and energy efficiency measures in Craven District Council buildings
Green light for plans to install solar panels and energy efficiency measures in Craven District Council buildings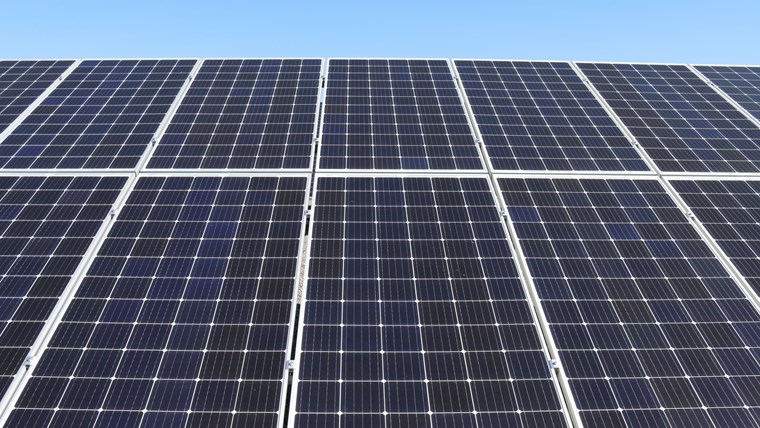 Craven District Council has agreed to progress a £1.2 million project to install solar panels and other energy efficiency measures in Council buildings.
The Council will now submit a grant application to the European Regional Development Fund to part-fund the scheme.
The Council is proposing to install renewable energy solutions and carbon reduction measures in Aireview House, Belle Vue Square, Craven Leisure, Skipton Crematorium, Skipton Town Hall and the Waste Management Depot. This project will save 330 tonnes of C02 emissions year on year.
The project will also include installing renewable energy solutions in 28 Yorkshire Housing properties, funded by Yorkshire Housing, on the Greatwood and Horse Close estate and the Economic Development Otley Street centre project.
Councillor Carl Lis, Craven District Council's Lead Member for Greener Craven, said: "I'm delighted that we are able to bring forward these plans, which are an important part of our Climate Emergency Strategic Plan.
"This is a fantastic opportunity for the Council to secure funding to help us towards a net zero carbon target by 2030. If the bid is successful, it will see the Council introduce a range of renewable energy solutions across its operational buildings. This will have a great impact on our carbon emissions and also set an excellent example for others."
This project has been developed by a low carbon specialist, based on energy reviews of the main CDC buildings.
It includes the installation of over 2000m2 of solar panels across Craven District Council buildings, and a renewable heat pump system for pool water and space heating at Craven Leisure.
Energy efficiency measures in buildings including heat recovery, insulation and building management will also be improved, and online monitoring of carbon emissions for Council buildings will be introduced.
The Council approved the submission of a grant application to the European Regional Development Fund, in support of the Council's Climate Emergency Strategic Plan, and also approved a supplementary capital estimate of £375,700 in match funding.