You are here:
Council chairman launches charity swim challenge
Council chairman launches charity swim challenge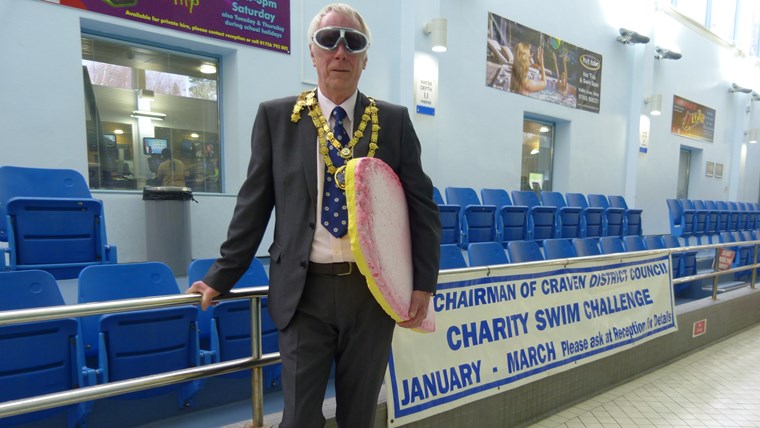 Craven District Council chairman, Councillor Stephen Place, has launched the annual Charity Swim Challenge at Craven Leisure.
This year Councillor Place is raising money for the 264 (Skipton) Sqn. ATC Royal Air Force Air Cadets.
The swim challenge will take place from January to March 2018, with various distances to inspire all swimmers.
Entrants can choose from bronze, silver, gold or platinum awards, with all distances to be completed by March 31, 2018.
Councillor Place said: "I'm very pleased to officially launch the Swim Challenge, to raise money for the Royal Air Force Air Cadets. I'd like to give my heartfelt thanks to all those who participate in this challenge to raise money for this great cause. It's a fantastic way for people to get fit, use the brilliant facilities at Craven Leisure, and raise money at the same time.
"The Royal Air Force Air Cadets is an organisation which benefits young people across Craven, providing them with skills such as leadership, communication, teamwork and initiative. The young people involved in the cadets are a credit to their community and make us all very proud."
Sponsorship monies can be paid directly to the Chairman's Charity Account by calling Customer Services on 01756 700600 – either by the swimmer or individual sponsors.
Forms can also be obtained from Craven Swimming Pool and via the website www.cravendc.gov.uk/charityswim