Skipton Heritage Action Zone Cultural Programme – Have your say!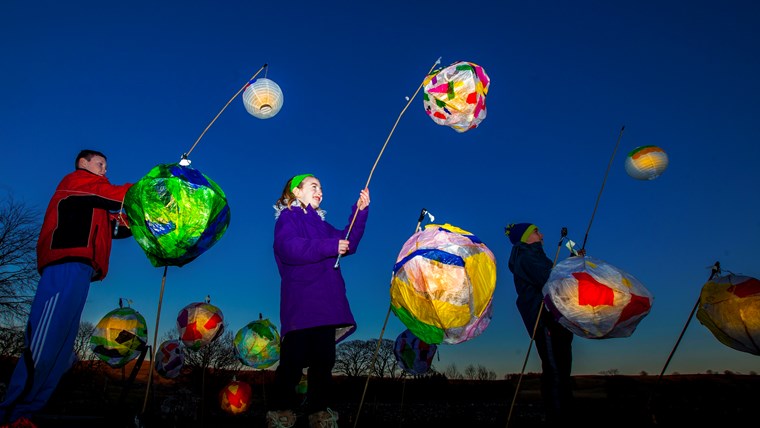 Craven District Council is inviting residents and businesses to have their say on new cultural and creative projects that could take place in Skipton over the next four years.
The Council is applying for funding from Historic England to support a Cultural Programme for the town, as part of the Skipton High Street Heritage Action Zone scheme.
An online survey has now been launched, asking people to give their thoughts on cultural life within Skipton and any improvements that could be made. The survey can be found at https://www.surveymonkey.co.uk/r/N8CR3P7
Councillor Simon Myers, Craven District Council's Lead Member for Enterprising Craven, said: "Skipton has a proud history of fantastic cultural and creative events – we now have an opportunity to develop this further with funding from Historic England.
"We know events are limited at the moment due to the Covid-19 pandemic, but that doesn't stop us from planning for the future. We are working with other cultural organisations and individuals who deliver creative projects within the town and the district, but we want to hear your views too.
"Maybe you would like to see more events in the town centre or maybe you would like more alternative spaces to socialise with friends and family. Whatever your ideas, we want to hear from you."
Giles Proctor from Historic England said: "The Skipton High Street Heritage Action Zone is focussed on making its historic town centre an even more attractive and vibrant place for local people and visitors. I hope many local residents take this opportunity to get involved in helping to shape the future cultural calendar of this beautiful and historically rich town."
Sian Laura, of Fresh Perspective, a creative youth group in Skipton, said: "We have a great amount of creative talent within Skipton. Working closely with a team of like-minded people to try and deliver a series of exciting projects to the Skipton community has been fantastic and I can't wait to see our ideas flourish into a reality."
The High Street Heritage Action Zones Programme (High Street HAZ) is a nationwide initiative designed to secure lasting improvements to historic high streets for the communities who use them. It is Government Funded and run by Historic England.
The aim of the High Street HAZ is to make the high street a more attractive, engaging and vibrant place for people to live, work and spend time, and culture and creativity will play a crucial role in this.
In partnership with Arts Council England and The National Lottery Heritage Fund, Historic England is offering support and funding for the development and production of cultural programmes and partnerships that will complement the work of the High Street HAZ Programme.
The Cultural Programmes supported by this fund will be developed and delivered by the local communities in each place. The cultural activity will celebrate the local character and heritage of the town and make High Streets a key place to experience and participate in culture.
The Cultural Programme will be delivered alongside capital development works taking place on the high street and will act as a way for people to engage with that development work.
To contact the Skipton Heritage Action Zone Programme Manager, please email Deborah Cross at dcross@cravendc.gov.uk
Notes:
About High Streets Heritage Action Zones
Historic England is working with local people and partners through grant funding and sharing our skills to help breathe new life into high streets that are rich in heritage and full of promise - unlocking their potential and making them more attractive to residents, businesses, tourists and investors. The High Streets Heritage Action Zones scheme, backed by government funding, aims to help with the recovery of local high streets from regenerating historic buildings to helping to engage local communities through art and cultural projects.
About Historic England
We are Historic England the public body that helps people care for, enjoy and celebrate England's spectacular historic environment, from beaches and battlefields to parks and pie shops. We protect, champion and save the places that define who we are and where we've come from as a nation. We care passionately about the stories these places tell, the ideas they represent and the people who live, work and play among them. Working with communities and specialists we share our passion, knowledge and skills to inspire interest, care and conservation, so everyone can keep enjoying and looking after the history that surrounds us all.