You are here:
Consultation on Craven's Cultural Strategy – have your say!
Consultation on Craven's Cultural Strategy – have your say!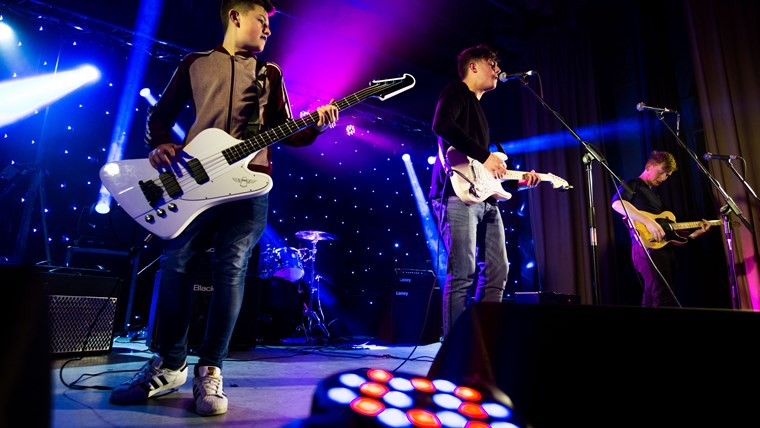 Craven District Council is consulting on its draft Cultural Strategy, which sets out plans to improve the quality of life and strengthen the economy through promoting and supporting arts, heritage and culture in the district.
The vision of the Cultural Strategy is: "To be the best rural location to live, work and visit, underpinned by cultural excellence across the District."
The council's Draft Cultural Strategy is available to download at www.cravendc.gov.uk/culturalstrategy where residents and businesses can also complete a short survey.
A consultation event is taking place in Skipton Town Hall on Friday March 9, from 4.30pm to 6.30pm, which is open to all to attend.
Councillor Simon Myers, Craven District Council's lead member for Enterprising Craven, said: "Arts, heritage and culture are incredibly important to us in Craven – they are crucial elements in making the district an attractive place to live and work, and in attracting tourists to the area.
"We also know the arts can be incredibly beneficial in terms of health and wellbeing as well as creating strong communities and supporting the local economy.
"This strategy will help us improve the quality of life in our communities and develop our creative economy, which in turn will help us attract more young people and families to the district, which is vital for the survival of our towns and villages.
"That's why it's important that you tell us your views – so please do take part in our consultation."
Last year the council, in partnership with South Lakeland District Council, and Yorkshire Dales and the Lake District National Park Authorities, was awarded £1.34million for the project Great Place: Crossing the Watersheds. Craven District Council has also recently been awarded £1.5 million to completely redesign Craven Museum and Exhibition Gallery in Skipton Town Hall. Both of these projects will contribute to delivering the aims of the strategy.
The draft Cultural Strategy has four key objectives; to research and define Craven's cultural distinctiveness; to support people and organisations to develop and involve more people in diverse cultural and creative activities; to improve the infrastructure to support our current and future creative economy; and to promote and improve our arts, heritage and cultural assets.
Comments on the cultural strategy are welcome via the website. Alternatively email arts@cravendc.gov.uk or telephone 01756 706408 with your comments.