You are here:
Craven District Council is awarded £490,000 for new homes
Craven District Council is awarded £490,000 for new homes`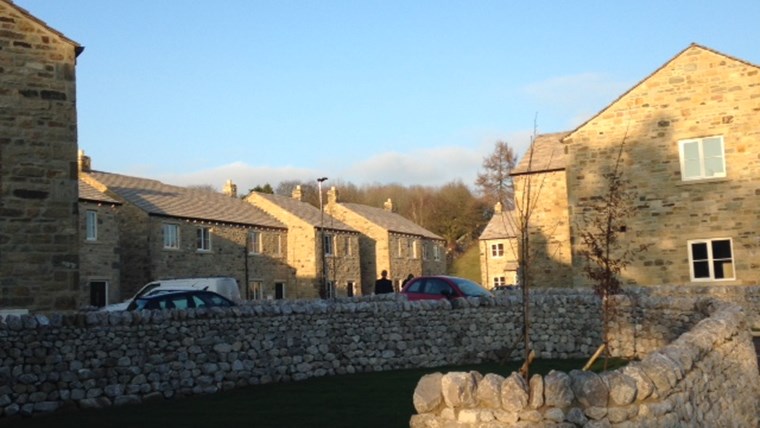 Craven District Council has been successful in a bid for £493,750 from the Government which will help develop homes, including affordable housing, across the district.
The Land Release Fund cash will be spent on sites in Skipton, Ingleton and Sutton-in-Craven, speeding up housing delivery by providing funds for advance works such as remediation and infrastructure.
The funding will allow Craven District Council to develop around 50 new homes by 2020, the majority planned for Airedale Avenue in Skipton, where between 40 and 45 homes could be built, with 40 per cent of these being affordable housing.
Cllr Patrick Mulligan, the Council's Lead Member for Financial Resilience, said: "This is great news for Craven. It means we can make the best use of the Council's own land to increase the supply of homes, including affordable housing, across our district.
"We need to make buying and renting more affordable for young families and those on lower incomes, and encourage more young people to make their homes in Craven.
"It's crucial for the future of our district that we provide enough homes for future generations and this funding allows us to take a step in the right direction."
Skipton & Ripon MP Julian Smith said: "This is great news for our area and I pay tribute to Craven District Council for making such an ambitious bid.
"It is important that local authorities have access to the support they need to help them to release more land, more efficiently, and I am delighted that Craven District Council now has the funding to bring sites forward for housing that would not have otherwise been developed."
Craven has been awarded the vast majority of the £662,125 total funding given to the West Yorkshire Combined Authority area.
Craven District councillors will be asked to accept the funding at a meeting of the Council's Policy Committee in March.
The Land Release Fund is being administered through a partnership with the Local Government Association and Cabinet Office's One Public Estate (OPE) programme, which make the best use of council land and resources through practical advice and support.
The funding aims to allow local authorities to bring forward surplus land for housing that would otherwise not be developed.
The Land Release Fund competitively assessed bids from local authorities on value for money, innovation, and the contribution to wider government housing objectives.
A total of 79 bids were successful in the assessment process, which will see £45m being awarded to 41 authorities.
The fund was oversubscribed with more than £100m received in funding requests for 143 projects.